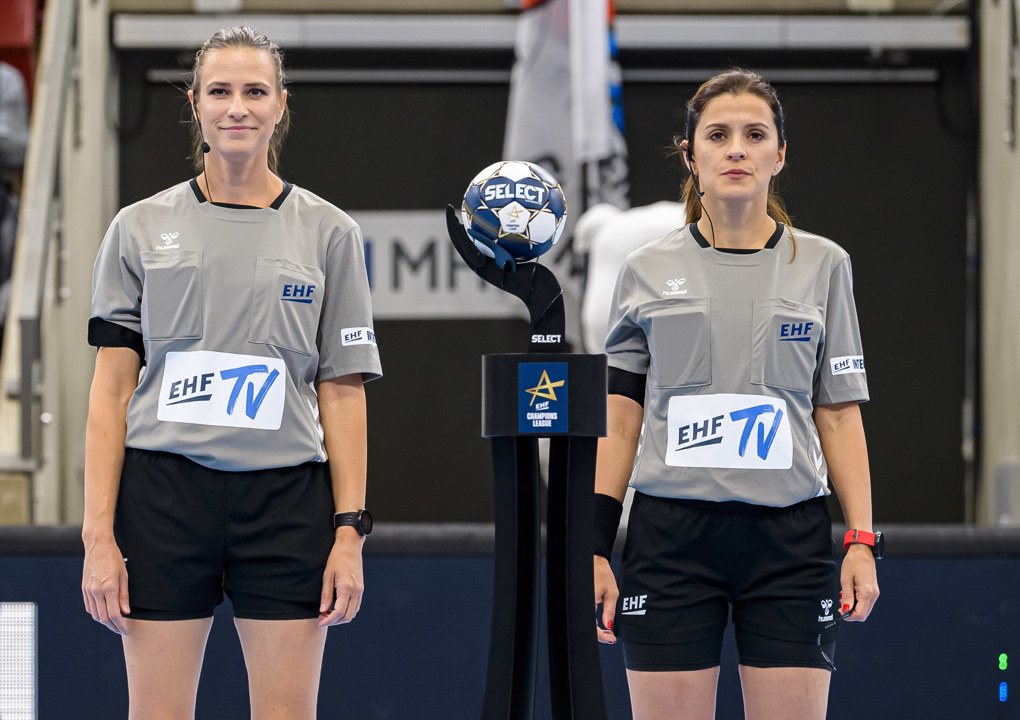 Prastalo and Balvan to referee the final game in Budapest
The countdown to the season finale of the EHF Champions League Women 2022/23 is running fast, with the EHF FINAL4 Women 2023 in Budapest only just a few days away now.
The EHF FINAL4 Women 2023 on 3/4 June sees titleholders Vipers Kristiansand, record champions Györi Audi ETO KC, as well as the Danish returnees Team Esbjerg and Hungarian newcomers FTC-Rail Cargo Hungaria battling it out for the most coveted trophy in women's club handball.
In the build-up to the two-day tournament at the MVM Dome in the Hungarian capital, the EHF has announced the nominated referees and delegates, confirming that Tatjana Prastalo and Vesna Balvan will take control of the final.
The experienced duo from Bosnia and Herzegovina have already officiated eight matches in this season's premier club competition and also led the bronze medal game of the last Women's EHF EURO 2022 in Ljubljana between Montenegro and France.
Nominated referees and delegates for the EHF FINAL4 Women 2023:
Saturday, 03/06/2023
SEMI-FINAL 1 (15:15 CEST)
Györi Audi ETO KC/HUN vs Vipers Kristiansand/NOR
Referees: Igor Covalciuc/ Alexei Covalciuc - MDA
Delegates: Jutta Ehrmann-Wolf – GER (EHF TRC) and Tatjana Medved – SRB (EHF Delegate)
SEMI-FINAL 2 (18:00 CEST)
FTC-Rail Cargo Hungaria/HUN vs Team Esbjerg/DEN
Referees: Ozren Backovic/ Mirko Palackovic - SLO
Delegates: Päivi Mitrunen – FIN (EHF Competitions Commission) and Carmen Manchado – ESP (EHF Methods Commission)
Sunday, 04/06/2023
3/4 PLACEMENT MATCH (15:15 CEST)
Loser Semi-final 1 vs Loser Semi-final 2
Referees: Pinar Ünlü Hatipoglu/ Mehtap Simsek - TUR
FINAL (18:00 CEST)
Winner Semi-final 1 vs Winner Semi-final 2
Referees: Tatjana Prastalo/ Vesna Balvan - BIH