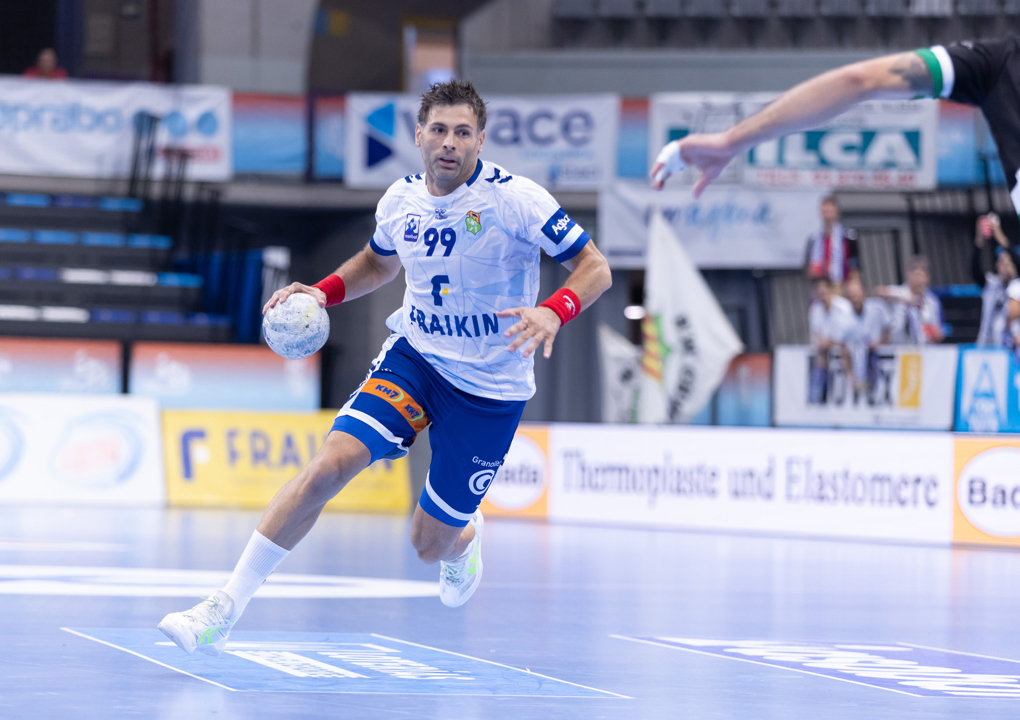 Granollers out to play for the fans
Fraikin BM. Granollers have directly qualified for the EHF European League group phase for the first time after finishing second in the domestic championship last season - something that has not happened for many years. They come into the European competition having begun the current domestic season strongly, with three wins in the first four rounds of the Spanish championship.
Granollers bring a lot of ambition and youth to this competition, and have stuck to their main pillars, including centre back Pol Valera, right wing Sergi Franco, and Chilean line player Estebán Salinas, as well as bringing on new talent.
Main facts
directly qualified for the EHF European League group phase after finishing second in the Spanish Championship last season
the Spanish club has 10 players aged 23 years old or younger
Antonio Rama has led Granollers since 2016/17
the biggest signing this season is Faruk Yusuf, a Nigerian right back joining from Kielce
BM Granollers has a new President since January 2022, Alfred Serra Parera
Most important question: What is the real importance of playing in this European competition for the club and for the city?
Granollers are one of the oldest clubs in Spain, and as they make their European League debut are determined to always feature in European competitions.
"It is very important for us and for our fans to bring the best European handball to Granollers," said head coach Antonio Rama, adding that he wants to make handball a key part of the city's sporting life.
"We will be able to offer our fans great games and a great spectacle of a special and essential sport in the city," Rama said.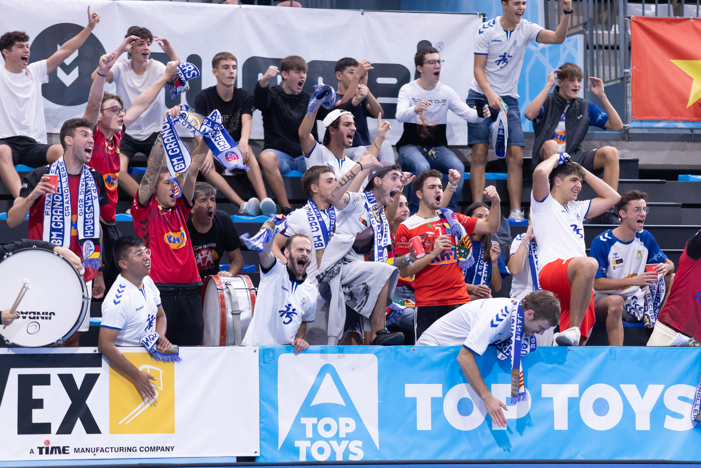 Under the spotlight: Pol Valera
Although only 24, Pol Valera has played for Granollers' senior team since 2016 and the centre back is now a key player for the side. An intelligent athlete and essential in attack, Valera also assists the line players and finishes well too. He has a great mindset and appears in the game when his team needs it most.
Valera's younger brother Biel, also a centre back, is playing his second season for Granollers.

How they rate themselves
There is no doubt that Granollers have a lot of pride in competing in the European League with so many young players in the squad. And the main goal will be to play each game with maximum enthusiasm and competence.
Rama said: "We want to compete in every game, enjoy this top-level competition and continue to give our young players many high-level matches."
Team captain Antonio Garcia added that enjoyment was key to Granollers' approach to the competition.
"Our club deserves to enjoy the EHF European League to the utmost, and we will fight to play in our top level against any opponent," he said.
Did you know?
Granollers won two EHF Cups in 1994/95 and 1995/96 and achieved domination in Spanish handball in the 1950s and 1960s. They last won the championship in 1974.
What the numbers say
Granollers has 10 players aged 23 years old or under, and just two who are in their 30s – captain Antonio Garcia (38), and line player Esteban Salinas (30).
Arrivals and departures
Arrivals: David Roca (Sinfin), Faruk Yusuf (KS Kielce), Guillerme Torriani (Handebol Taubaté)
Departures: Alex Marquez (Istres), Chema Marquez (Saint-Raphael), Edgar Perez
Team captain: Antonio Garcia
Coach: Antonio Rama, since 2016/17
Past achievements
EHF Cup
Winners (2): 1994/95, 1995/96
Third place (1): 2015/16
Semi-finals (1): 1996/97
Quarter-final (2): 2004/05, 2017/18
Last 16 (1): 2011/12
1/8 final (1): 2007/08
Group phase (3): 2014/15, 2016/17, 2018/19
Champions' Trophy
Runner-up (1): 1995/96
Cup Winners' Cup
Winners (1): 1975/76, 2009/10
Quarter-final: 2005/06
Spanish league (10): 1959-1961, 1966-1968, 1970-1972, 1974
Spanish cup (3): 1958, 1970, 1974