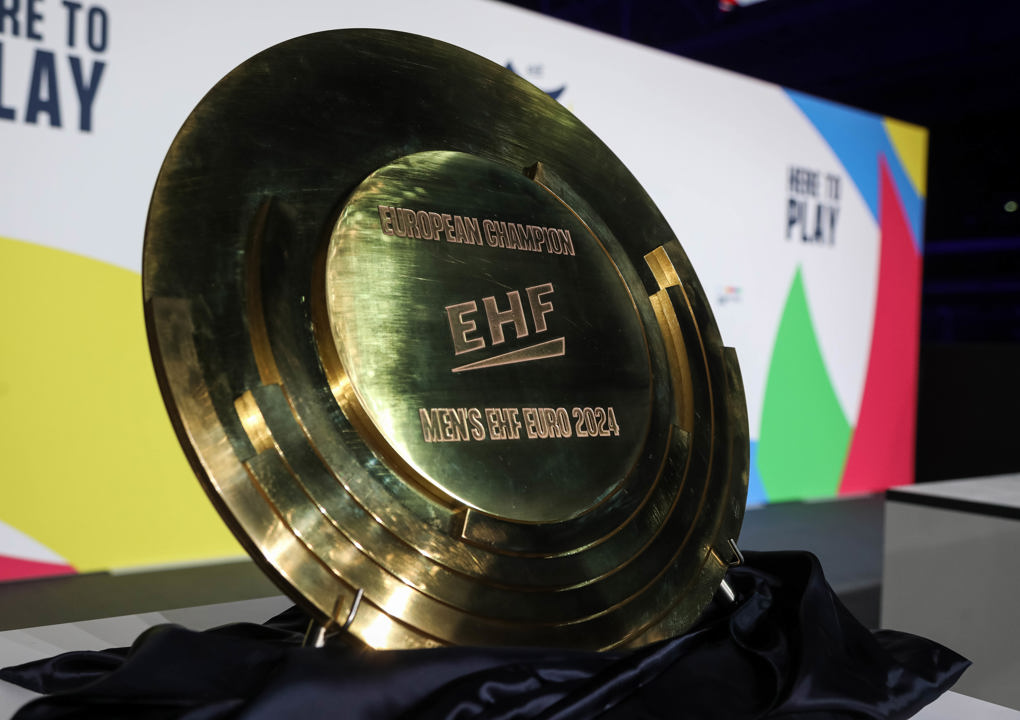 Men's EHF EURO 2024 match schedule released
The record-breaking opening match day in Düsseldorf's MERKUR Spiel-Arena on 10 January will start with the clash between France and North Macedonia at 18:00 hrs (all times local) and continue with the hosts Germany playing their first match against Switzerland at 20:45.  
The opening day is hoped to attract more than 50,000 fans which would mark an attendance world record in handball. 
All other matches in the preliminary round start either at 18:00 or 20:30 hrs. In the main round, the playing times are 15:30, 18:00 and 20:30. The matches will be assigned accordingly. 
Semi-finals on 26 January are scheduled to be played at 17:45 and 20:30 hrs in LANXESS arena in Cologne, while the bronze medal match and the grand final will be played at 15:00 and 17:45 hrs respectively.  
The full match schedule is available for download.  
Who plays where?  
The final tournament draw on 10 May 2023 in Düsseldorf determined which team will play where. In total, 24 teams have been drawn into six groups of four.  
The preliminary round will be played in Berlin, Mannheim and Munich, with each city hosting two groups.  
Berlin, Mercedes-Benz Arena 
GROUP A: France, Germany, North Macedonia, Switzerland

 

GROUP D: Norway, Slovenia, Poland, Faroe Islands 

 
Mannheim, SAP Arena 
GROUP B: Spain, Austria, Croatia, Romania

 
GROUP E: Sweden, Netherlands, Bosnia & Herzegovina, Georgia 

 
Munich, Olympiahalle 
GROUP C: Iceland, Hungary, Serbia, Montenegro

 

GROUP F: Denmark, Portugal, Czech Republic, Greece 

 
In the main round, the competition continues in the Barclays Arena in Hamburg and the LANXESS arena in Cologne which will also host the final weekend.   
Day tickets on sale on 31 May 
Fans will be able to get their hands on day tickets for all rounds of the competition from 31 May 2023 via tickets.eurohandball.com. Venue packages are already available in the ticket shop for all venues.  
Fans who would like to stay up to date and not miss the start of sales can also subscribe to the EHF EURO newsletter by clicking here.