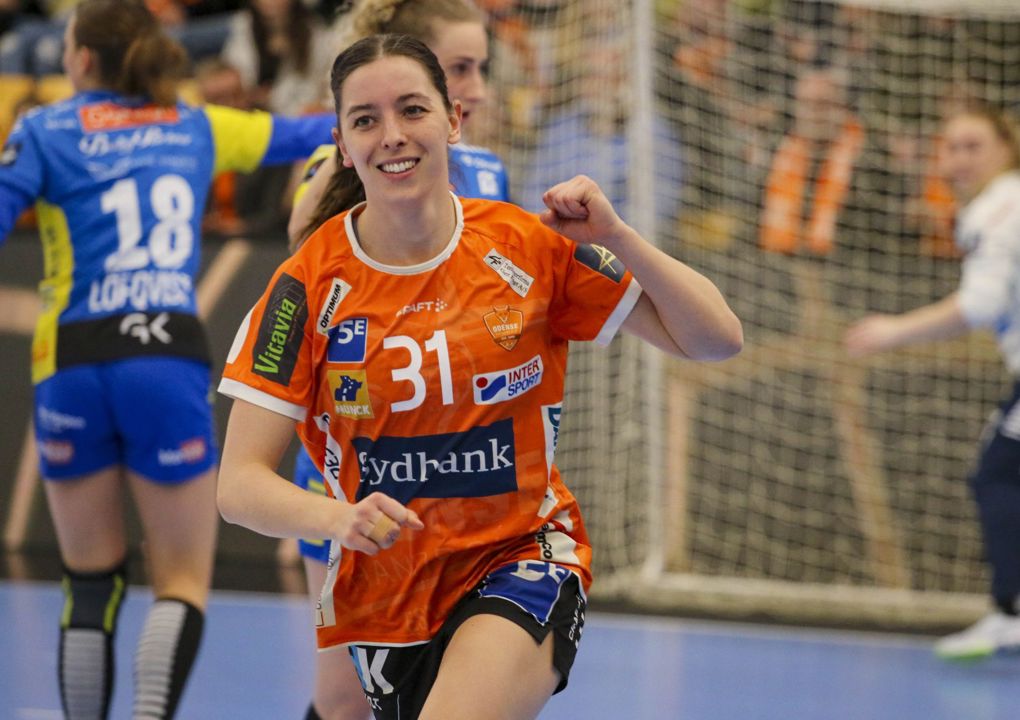 Odense seal quarter-final berth despite draw with Storhamar
Boasting an eight-goal lead after their win in the first leg of their play-off tie, Odense Håndbold did just enough on Saturday to progress to the next phase of the EHF Champions League Women 2022/23.
After earning a 30:30 draw with Storhamar Handball Elite, the Danish side clinched a 60:52 aggregate victory and a quarter-final berth. 
PLAY-OFFS, SECOND LEG
Odense Håndbold (DEN) vs Storhamar Handball Elite (NOR) 30:30 (13:16)
Odense Håndbold won 60:52 on aggregate
Storhamar used a 5:1 run spanning between the end of the first half and the start of the second half to create a four-goal lead, 17:13, which cut into Odense's lead from the first leg
but a 7:2 run from Odense, fuelled by two goals each from line player Rikke Iversen and left wing Bo van Wetering, helped the hosts wrestle back control
van Wetering finished as joint-top scorer for Odense, with six goals, as the Danish side had 11 court players score at least one goal. Coach Ulrik Kirkely handed precious time on the court for all of his players
Storhamar's top scorer this season, centre back Anniken Obaidli, scored 10-goals in this game, improving her overall tally to 93 goals, enough for fifth place in the top goalscorer standings
Odense will now face Hungarian powerhouse Györi Audi ETO KC in the quarter-finals
The Danish champions have equalled their best performance in the EHF Champions League from the 2018/19 season, when they reached the quarter-finals, while Storhamar's debut season in Europe's top-flight competition is now over
Odense protect lead – but fail to impress
Odense's second leg against Storhamar came only three days after a loss that was difficult for them to digest in the Danish league, 19:30, against big rivals Team Esbjerg. While that loss did not affect Odense's first place in the regular season of the competition, it might have underlined a problem or two.
This time around, Storhamar had nothing to lose and even managed to pull out a surprise when they took a four-goal lead. But Odense's coach, Ulrik Kirkely, made a swift change, replacing Althea Reinhardt with Martina Thörn between the goalposts, thereby stopping Storhamar's attack for a few minutes.
While the storm was weathered, Odense did not have enough in the tank to seal their second win over Storhamar, who prevented their opponents from taking a two-goal lead three times during the match. But as the game ended in a 30:30 stalemate, the hosts could celebrate their quarter-final berth.
Of course we are happy because we qualified for the quarter-finals. We are happy that we have put ourselves in that position so we can qualify for the quarter-finals. But today we are disappointed with the performance, and I think we didn't deserve more than we got.
It was actually quite a difficult game because we didn't do what we prepared for and Storhamar played a very good game. In the second half we played a little bit better, but we didn't reach our level overall. But we are happy with qualifying for the quarter-finals.