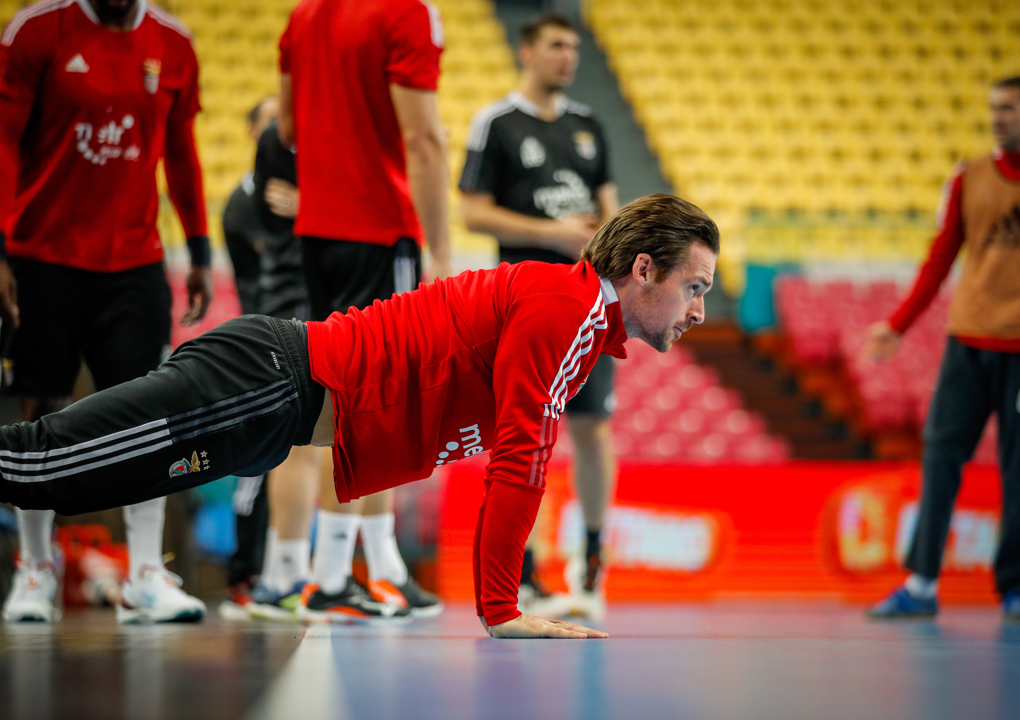 Teams get first taste of Altice Arena
Lisbon is ready for the EHF Finals Men 2022, and the teams are eager to play their semi-finals on Saturday. Three of the four participating teams have arrived at the Portuguese capital and had their first training sessions at Altice Arena on Friday.
Defending champions SC Magdeburg opted to train at home and were expected to arrive Friday evening. They will open the final tournament of the EHF European League with the first semi-final against RK Nexe on Saturday at 16:00 CEST.
The major question for the first Croatian team at a final tournament of any EHF club competition could be answered with "yes" – whether top star and top scorer Halil Jaganjac can play this weekend.
"We are really happy, we just got the green light," said coach Branko Tamse after the training session in Altice Arena. The only player missing will be Predrag Vejin, since Marin Jelinic has been cleared to play despite a minor injury.
"Magdeburg are the favourite for this tournament, but you never know what happens at final tournaments. We start at zero, we play 60 minutes, and I hope that we can surprise Magdeburg, though we have lost both group matches against them," Tamse said.
"100 fans have accompanied us in the charter plane and will cheer for us, like they have done all season. Nasice is a city with 8,000 inhabitants, we are so proud that we made it, this is a big success for Croatian handball. It is unbelievable that we are here."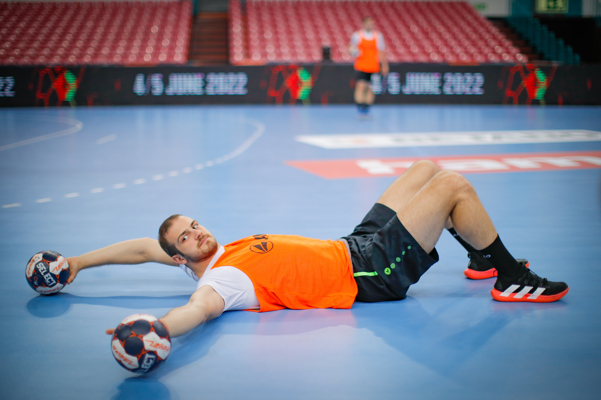 Nexe right wing Fahrudin Melic is sure that his side is not without a chance.
"Magdeburg have to prove their favourites' role on the court on Saturday, we will do everything to cause a surprise. When you look at the history of final tournament, not always the best teams were the winners in the end. We have our chance," Melic said.
"Of course, Halil Jaganjac is our top player and we depend a lot on him, but we have many other players who can score. Mainly we have to focus on our defence and counter-attack goals."
Magdeburg are the favourites for this tournament, but you never know what happens. We start at zero, we play 60 minutes, and I hope that we can surprise Magdeburg, though we have lost both group matches against them.
The first team to take the court in the huge Altice Arena were the hosts, SL Benfica – who hope for a huge crowd as an "eighth player" when they duel with Polish side Orlen Wisla Plock at 18:30 CEST.
It is the duel of two Spanish coaches, who know each other very well, as Plock coach Xavier Sabate was head coach of Veszprém when Chema Rodriguez still played there.
"Xavier knows me, I know him, both teams almost play the same style, there is not much room for surprises," said Rodriguez.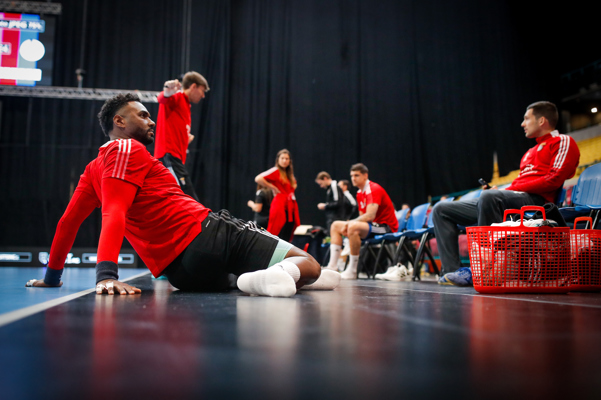 For him, Plock are a bit in the favourites' role: "Wisla count on two strong players on each position, all with a huge international experience. They know how to play those matches, they have a strong team, it will be difficult to defend them and to attack, we try to make our best with our fans here."
Another Spaniard carrying Benfica's hopes is goalkeeper Sergey Hernandez, who expects a "very even game. Both sides have great teams and great coaches, both have a similar style of playing. I am sure, small things will decide. The match will be open until the very end."
Rodriguez knows that Plock had a tough final match in the Polish league against Kielce on Tuesday, losing it after a penalty shoot-out to finish second in the final ranking – and lost playmaker Niko Mindegia with a severe knee injury.
"Wisla played an amazing match, despite all problems. Kielce were simply luckier in the crucial moments," Rodriguez praised the opponent.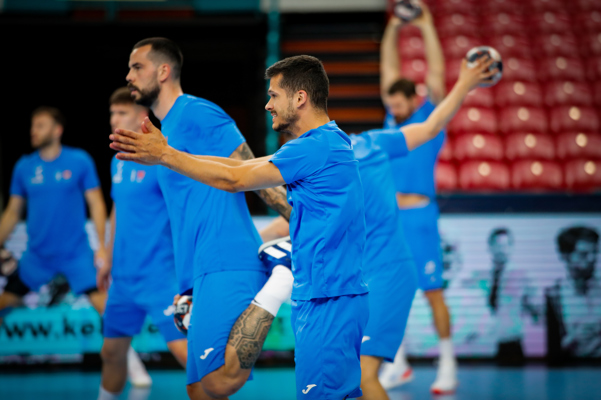 Plock coach Sabate is only looking ahead to Saturday, and not looking back to Tuesday – and he is really looking forward to face Rodriguez: "It is always nice that you face so many former players, and in this case, it is really special after five years in Veszprém.
"I have a really good relationship with him – but on the court you are no friends anymore, of course. We need to find some little surprises for the crucial moments, as little things will decide, which team goes to the final. Benfica and we have many experienced players, so I really expect a close match, especially as they play at home. Everything can happen here, as four great teams made it here," Sabate said.
Plock's defence boss Mirsad Tersic even was Rodiguez's roommate when both played at Veszprm.
"It is always special to see him and share some words about life and handball," said Tersic, who was impressed by Altice Arena after the first training: "This is a great, huge arena, no doubt that we will have a crazy atmosphere tomorrow."
photos (c) 2022 Uros Hocevar | kolektiff