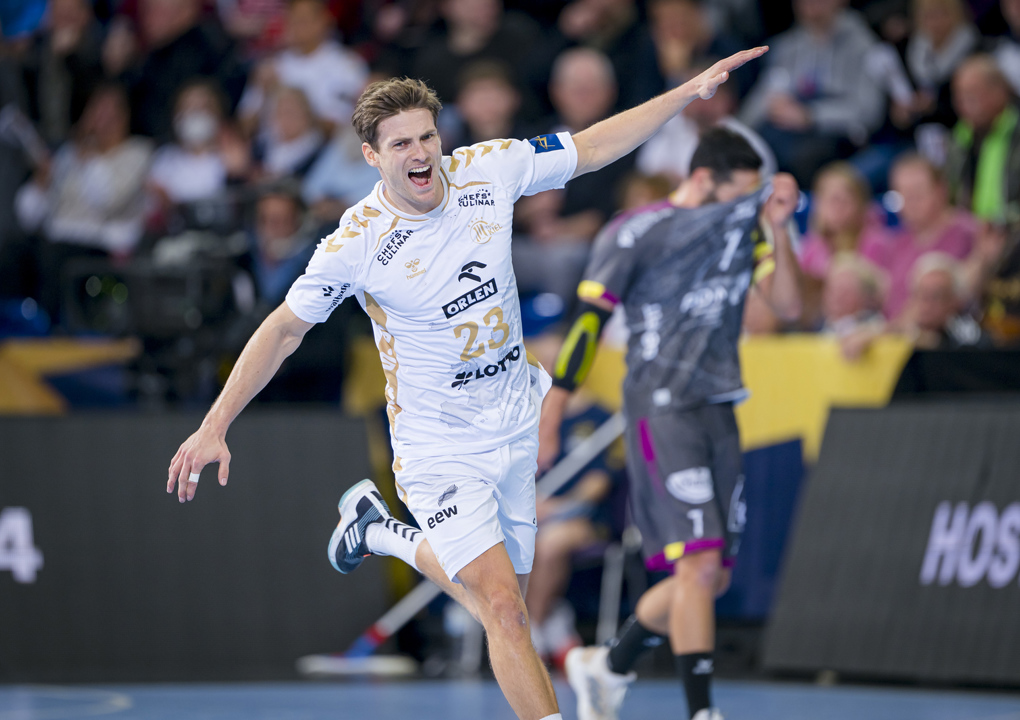 Dyn to stream EHF's top leagues in Germany
Handball fans in Germany who want to watch EHF's leading continental club competitions will get a new place-to-go soon. From the summer of 2023, streaming platform Dyn will cover both the men's and women's editions of the EHF Champions League and EHF European League.
Dyn is expanding its portfolio in Germany with top-class international handball through an agreement with sports platform DAZN. The three-year deal enables fans to watch matches with German teams in the EHF Champions League and EHF European League through Dyn.
Also, Dyn will show all knockout games of the Machineseeker EHF Champions League and the EHF Champions League Women as well as the four-team final tournaments as the marquee events each season – regardless whether German cubs are involved or not.
"This is another important milestone in our efforts for sustainable growth and the goal of making our competitions accessible to around 115 million people interested in handball in Europe," said David Szlezak, Managing Director of EHF Marketing GmbH.
"As an active rights holder, we look forward to working with Dyn alongside DAZN, which will also help to further increase the visibility and attractiveness of the EHF Champions League and the EHF European League – especially in Germany, one of our most important markets."
Dyn will go live this summer, serving German sports fans who are passionate about leagues and sports beyond football, including basketball, table tennis, volleyball, and hockey. Dyn also hold the rights to domestic handball league and cup competitions in Germany.
"Dyn will be the home for handball fans in Germany from the summer. We are pleased that we were able to come to an agreement with DAZN on this," said Marcel Wontorra, Dyn Media's COO.
photos courtesy of Nick Jürgensen/saschaklahn.com (Kiel) & Marco Wolf (Bietigheim)