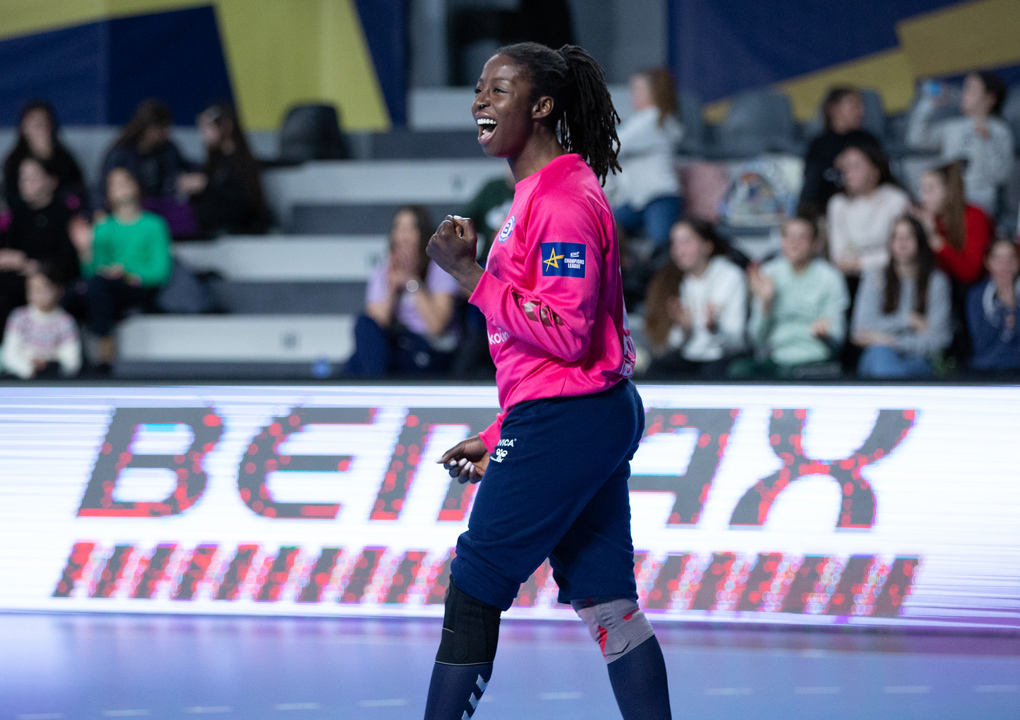 Armelle Attingré, like a fish in water in Buducnost
Down the line, she remains a whirlwind of energy. She might be 34 but Armelle Attingré says she "still feels like I am 25". After going back and forth between France, Turkey and Hungary, the goalkeeper settled down in Podgorica in the summer of 2020 and has not moved since.
"I am really happy here but after all that I have been through, I don't take that for granted. The story between myself and Buducnost is all about two entities finding themselves at the right place, at the right time."
Her experiences in Turkey and Hungary, she explains, helped her "know a lot more about myself. Before that, it was just me playing handball and trying to win games. Whereas now, things are a little bit different."
She might say that she has calmed down a little bit, that she is more relaxed, but do not feel forced to believe her, as Armelle Attingré cracks joke after joke. One thing that she takes very seriously, though, is how she enjoys playing in the EHF Champions League Women for the third season in a row.
"I played my first Champions League game when I was 30. Now, I know I am not Silvia Navarro or Katrine Lunde, I don't know if I'll still be around in five years. So I try to enjoy it 100 per cent. When the music plays, I close my eyes and smile," she says. "That's another thing that experience has brought me, to enjoy things while you can."
Attingré compares her feelings with those of some of her much younger teammates: "They don't see things like I do. Some of them have been playing the Champions League since they were 16. They don't know what is handball life without the Champions League, until recently, I did not know what was the handball life with it."
After going through knee surgery in 2021, she came back even stronger last season, taking big responsibilities between Buducnost's posts. And now that coach Bojana Popovic has settled the French goalkeeper as the number one between the posts, she has been delivering week in, week out in the Champions League.
"The coach wants me to help the team with my experience. I am the oldest in the team, even though I feel younger. So I have to help my teammates, to make them feel like they are secure with me behind their backs," adds the former French national player.
She and Bojana Popovic share such a bond that - the second she was asked - Attingré gave her a hand with the Montenegro national team. The Buducnost goalkeeper was part of the Montenegro staff at the last EHF EURO.
"Buducnost and Montenegro both gave me my chance. I am involved in a lot of things, especially in the national team, and I am really thankful that here I have a chance to exist in handball, a sport that I love so much," says Attingré.
In order to give back to Buducnost, she intends to go as far as possible in the Champions League this season. The side from Podgorica has already made it to the play-offs, and will play the first leg of its confrontation with FTC at home on Saturday.
"It is already great that we are there, because our team is very young," she says, before adding: "A win on Saturday would be great. One goal, two goals, whatever… Just a good result so we can go to Hungary with hope. That would be great, right?"