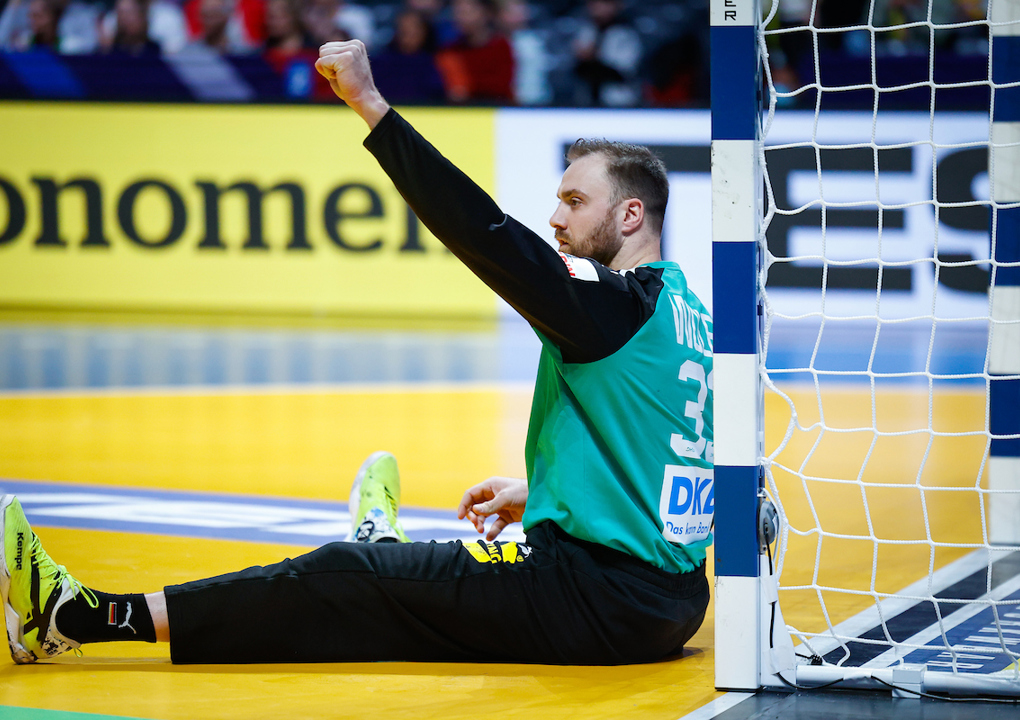 All-stars become first EHF Excellence Awards men's nominees
The completion of the 28th IHF Men's World Championship has given us the first fixed nominees on the men's side for the inaugural EHF Excellence Awards.
The seven players named in the All-star Team at the World Championship in Poland and Sweden have been shortlisted for the award. They are Germany goalkeeper Andreas Wolff, Angel Fernandez (left wing) and Alex Dujshebaev (right back) of Spain, Simon Pytlick from champions Denmark at left back, France centre back Nedim Remili and line player Ludovic Fabregas, plus Sweden's Niclas Ekberg on the right wing.
As the MVP of the tournament, Denmark's Mathias Gidsel has also been awarded one of the spots on the shortlist.
These players join the members of the All-star Team from the Women's EHF EURO 2022 as current fixed nominees for the new awards launched to celebrate 30 years of the EHF.


Chosen weekly by one of a panel of experts, further nominations will come from the players with the most appearances on the Teams of the Round for the Machineseeker EHF Champions League and the EHF Champions League Women.

Currently in the lead for Machineseeker EHF Champions League is the already shortlisted Ludovic Fabregas with five points. Behind him on three points each are Dika Mem, Timur Dibirov and Gisli Kristjansson.
Meanwhile, leading the race in the EHF Champions League Women are Henny Reistad, who has already received a fixed nomination as MVP of the Women's EHF EURO 2022, and Chloé Valentini, tied on six points. They are followed by Cristina Neagu on four points.
The chasing pack on three points consists of Bo Van Wetering, Jovanka Radicevic, Katrin Klujber, Angela Malestein, Silje Solberg and Ana Gros. 
But remember, only the top three players in each position who have received the most nominations by the end of the quarter finals stage will make the candidate list for the EHF Excellence Awards. 
Keep an eye on our EHF Excellence Awards page for regular updates on the inaugural awards.