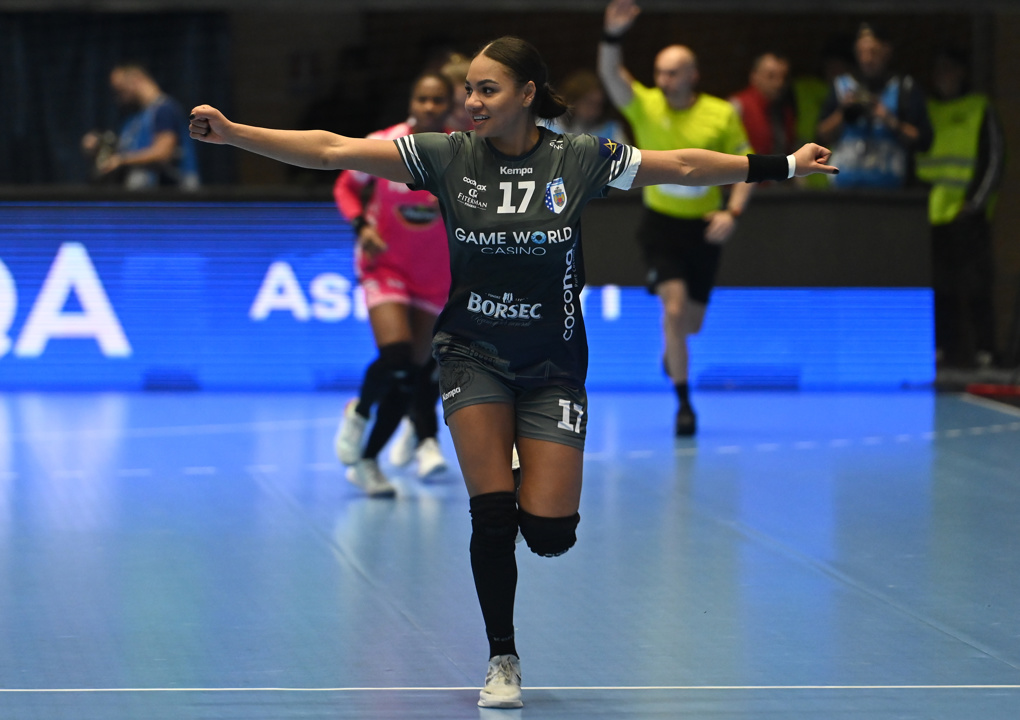 SUMMARY: CSM on top of group A, Metz secures the top spot in group B
In what was an incredibly exciting round, we've seen teams book direct quarter-finals tickets and fight for the best spots in the first knock-out round. Some teams have, on the other hand, lost all the chances to qualify for the next round and to find out more - feel free to go through our summary. 
Match of the Week goes the way of FTC-Rail Cargo Hungaria who beat SG BBM Bietigheim, 28:23, and qualify for the play-offs
Metz Handball booked a Quarter-final spot today, they beat Rapid Bucuresti 36:34
Györ cruises through Kastamonu, taking the second place in group B
CSM Bucuresti overtakes the leading position in group A after a home draw against Brest Bretagne
check out our preview of the round for all the permutations! All matches are live on EHFTV (geoblocking may apply in your location)
SUNDAY
18:50
With that, we are ending our EHF Champions League Women round 13 live blog coverage. 
In the final round of the group stage, which is now only a week away, we'll see which team will join Metz, CSM Bucuresti and Vipers Kristianstad in the quarter-finals. On the other hand, we'll also say goodbye to Lokomotiva, Kastamonu, Banik Most and one more team with the situation in group A being as tight as it gets. Because of all that, keep an eye out for our round previews and all the different features as we are slowly heating up for the group stage finale! Stay tuned!
18:20
In the end, here are the match reviews from today where you'll find absolutely everything you need to know - all the facts, figures and details on how the situation might unravel in group A with Brest, Bietigheim and Krim. 
18:16
A quick look forward into what lies ahead next weekend. 
In the final group-stage round in group A, Vipers will play in Brest where they will be looking for a win which would, in case CSM Bucuresti slip in Ljubljana against Krim, help them get back to the top spot in group A. Odense will in the final round welcome FTC-Rail Cargo Hungaria. Odense will finish the group on third position but, in case Ferencvaros loses in Denmark, Brest will have a chance to overtake the fourth position with an eventual win over Vipers. Finally, Bietigheim will play Banik Most at home. Considering how close they all are, we are poised for an incredible ending of the race for positions five and six in group A with Brest Bretagne, Bietigheim and Krim all being incredibly close.
18:13
In group B, first-placed Metz will travel to Norway to meet Storhamar that has, with a win over Lokomotiva, managed to secure a Playoff ticket. Györ will play Esbjerg at home in a match which will most likely decide who finishes the group stage on the second place in group A. Rapid Bucuresti will host Lokomotiva Zagreb and Buducnost will host Kastamonu.
18:02
As we are slowly bringing our live blog coverage of the EHF Champions League Women round 13 to an end, here are all the results from what was an exciting round full of great matches! 
RESULTS: ✍️ This weekend in the #ehfcl delivered a series of amazing games, which result stands out for you?#HandmadeHistory pic.twitter.com/KgeIAQl5Tn

— EHF Champions League (@ehfcl) February 5, 2023
17:45
Final two matches of the EHF Champions League Women round 13 are now behind us and photo gallery with some of the best pictures from Bucharest and Most is ready for you!






Photo credit (from Bucharest): Razvan Pasarica/SPORT PICTURES
17:25 FULL TIME
Cristina Neagu nets her ninth of the night with the full-time buzzer leveling the result at 30:30. Siraba Dembele Pavlovic added five while Djurdjina Jaukovic on the other side led Brest Bretagne with eight. With this win, CSM Bucuresti managed to overtake the leading position in group A as they now have 22 points, one more than Vipers Kristianstad. 
Decisive, dominant win for Odense in Most in the end. Seven goals for Dione Housheer, five for Rikke Iversen, and big 13 saves for Martina Thörn as Odense secures the third place in group A. Charlotte Cholevova on the other side scored five for Banik Most while Dominika Müllnerova and Ellen Janssen combined for 15 saves. 
17:21
Evelina Eriksson helped CSM turn the corner in this one with her saves. Will that be enough to take the final win? We'll find out in only a few minutes. 
🚧 All three of @csm_bucharest's goalkeepers have done their bit today - here's Evelina Eriksson#ehfcl | #HandmadeHistory pic.twitter.com/yOzFv0mwTA

— EHF Champions League (@ehfcl) February 5, 2023
17:15
Emilie Hegh Arntzen scored her fourth goal of the night as CSM Bucuresti widens the gap to 28:26 with just over five minutes left on the clock, forcing Brest Bretagne coach to call a timeout. 
17:09
Evelina Eriksson stops three shots in a row helping CSM take the lead at 24:23 and the fans in Romania are loving it!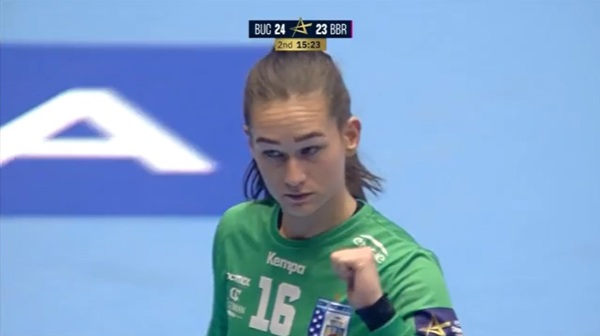 17:03 
Equalizer in Romania! Siraba Dembele Pavlovic scored her fourth of the night as CSM brings this one to a level at 23:23. With the atmosphere heating up in Polivalenta Hall, we should be a up to a great finish of the EHF Champions League Women round 13. 
17:00
Martina Thörn has nine saves (39%) while Dione Housheer leads the attack with five goals as Odense keeps on widening the gap against Banik Most. Ten minutes into the second, they have managed to open it to double figures (14:24) basically sealing the deal both in this one, and in the race for the third place in the EHF Champions League Women group A. 
16:55
Cristina Neagu nets her fifth goal of the night as CSM narrow the gap to only -1 (20:21). Home-team defence appears to be much better early into the second half. 
16:52
Just enjoying this splendid finish from Siraba Dembele Pavlovic.
Now that's how to lob! @csm_bucharest | #ehfcl | #HandmadeHistory pic.twitter.com/dEmoRByoy7

— EHF Champions League (@ehfcl) February 5, 2023
16:35 HALF TIME
Guests from France were the better team out there in the first half and that's clearly visible on the half-time score. Djurdjina Jaukovic was leading them in the first with five goals while Helene Gigstad Fauske and Tatjana Brnovic added four each. For CSM, Siraba Dembele Pavlovic and Marina Sudakova netted three each while Marie Skurtveit Davidsen finished the first half with six saves stopping 30% of shots heading her way. Coach Vasile is likely to insist on a higher intensity on both ends of the court during his half-time speech with CSM surely aiming for the win in this one. 
After a good start of the match, Banik simply weren't able to finish the half strong allowing favoured guests to wide the gap to six by the half-time buzzer. Lois Abbingh, Mie Engrobb Hojlund and Dione Housheer netted three each for Odense while Veronika Andryskova scored just as much for Banik. Let's have a quick look at the half-time stats from Czech Republic.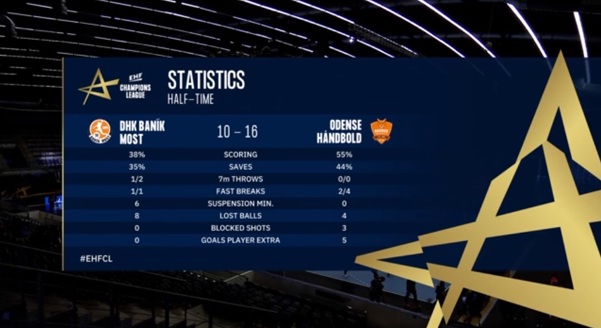 16:27
Four-goal lead (11:15) for Brest Bretagne Handball going into the final five minutes of the first in BUcharest. What an attacking performance from the French team!
16:24
Six saves from Dominika Müllnerova are leading the way for DHK Banik Most in this one as Czech team looks good trailing by only two goals going into the final ten minutes of the first. 
16:21
Timeout CSM Bucuresti - coach Adrian Vasile is not satisfied with his team making a lot of mistakes on the attacking side of the court, and allowing Brest to score at will on the other side.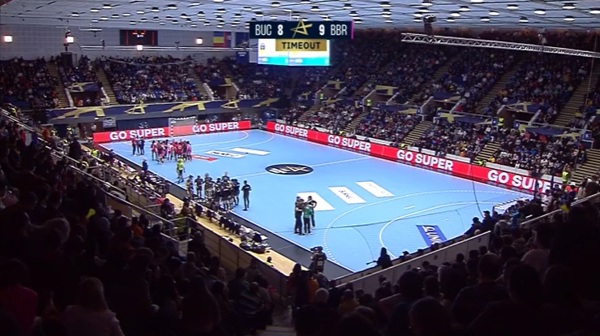 16:14
With about 15 minutes left until the half-time buzzer, CSM is 7:5 ahead with Marina Sudakova and Crina Elena Pintea scoring two each. Helene Gigstad Fauske is, on the other side, wreaking havoc in their defense scoring three goals already. 
Just 10 minutes in and Helene Gigstad Fauske has ALREADY scored 3⃣ times! @BBH_Officiel | #ehfcl | #HandmadeHistory pic.twitter.com/OPWaHyc4Au

— EHF Champions League (@ehfcl) February 5, 2023
16:04
In an incredible, deafening atmosphere in Bucharest, CSM and Brest are leveled (2:2) five minutes into the encounter. In Most, the result is also 2:2 with the hosts playing well in defense and patiently in attack so far. 
15:30
With only ten minutes left before the first whistle, the stage is all set in Polivalenta Hall in Bucharest, Romania.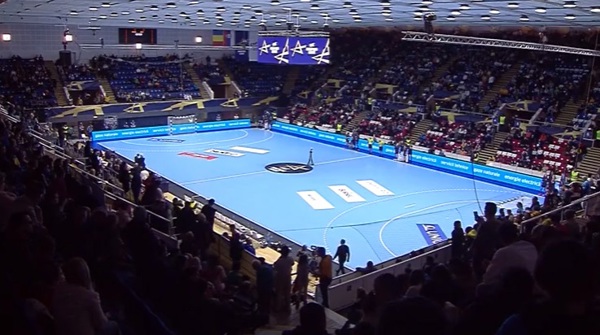 15:43
With the first match of the day behind us, we are now turning towards Bucharest and Most that will host the last two matches of the EHF Champions League Round 13.
On wings of the Romanian derby win over Rapid, CSM will look to win the game against Brest Bretagne in front of their home fans and overtake the leading position in group A. This will also be Cristina Neagu's firs EHF Champions League Women home game after managing to break the 1000-goal margin in the last round versus Bietigheim in Germany.
15:40
Starting from 16.00 CET as well, in what will be their final home game of the season, Banik Most will aim to deliver a good performance against Odense that has a chance to secure the third spot in group A with a win in Czech Republic. Here is what Banik Most' head coach Jiri Tanos had to say prior to the game against Odense:


"We will do our best in our last home match of the EHF Champions League Women season to show our fans as well as ourselves ourselves that we are the team that never surrenders."
15:32
With the game between Kastamonu and Györ in the books, it is time to have a quick look at some of the best photos. 




15:25 FULL TIME
Reigning EHF Champions League Women vice-champions Györ have in the end managed to secure a comfortable 27:39 win in Turkey which helps them overtake the second place in group B over Team Esbjerg. The defeat, on the other hand, means that Kastamonu won't see the knock-out stage of this season's EHF Champions League Women. 
15:22
Estelle Nze Minko always shines when her team needs her the most. 
How do you describe @Estellenzeminko and her performance today?
😎😀😮 @audietokc_gyor | #ehfcl | #HandmadeHistory pic.twitter.com/uAh8hymRDJ

— EHF Champions League (@ehfcl) February 5, 2023
15:19
With only five minutes left until the final buzzer, Györ overcome the ten-goal margin for the first time through Viktoria Gyori-Lukacs, opening the gap at 24:35 and sealing the deal in this one. Everything points out that this will be Kastamonu's final five EHF Champions League Women minutes in front of their home fans for the season. 
15:08 
Another steal for Györ's defence, and another goal for Csenge Reka Fodor. We are entering the final 15 minutes of the game with the guests leading 19:27. 
Yaren Berfe Göker is having a good day between the posts for the Turkish side, but that doesn't seem to be enough. 
🔝 A big, athletic save from Yaren Berfe Göker - @GskKastamonu are keeping the pressure on! #ehfcl | #HandmadeHistory pic.twitter.com/G9NOxqFKXS

— EHF Champions League (@ehfcl) February 5, 2023
15:01
Ambros Martin managed to find the right defensive lineup for Györ, and as a result guests widen the gap to 18:23 in just a few minutes time. Hungarians might manage to seal the deal in this one in the next ten minutes unless Kastamonu finds a way to open up their defense and slow down their attacking transition. 
14:53
Five minutes into the second half and the result is 17:18 as Kastamonu keeps on narrowing the gap! Their defense seems to be on a whole new level in the second half. 
14:42
Kastamonu is going to need a lot more of this in the second half, and not only from Neslihan Çaliskan, but all of their back players. What a way to open up the defence. 
Neslihan Çaliskan shoots in a 🚀 as @GskKastamonu look to close back up on @audietokc_gyor 's fast start #ehfcl | #HandmadeHistory pic.twitter.com/LcCFfUTG2W

— EHF Champions League (@ehfcl) February 5, 2023
14:35 HALF TIME
Turkish side managed to find a way to finish the first half strong and narrow the gap to only -4 going into the half-time break. They are going to need a lot more than that not to lose this one and keep their hopes of reaching the knock-out stage alive, however these last few minutes proved that they just might have what it takes to do it. 
They are surely going to have to find a way to slow down Ana Gros. That is, however much easier said than done. 
💚 Ana Gros being Ana Gros, and making it look easy @audietokc_gyor | #ehfcl | #HandmadeHistory pic.twitter.com/SQXcf5hzS0

— EHF Champions League (@ehfcl) February 5, 2023
14:28
Two minutes before the final whistle, the result is 11:16 in favor of Györ. Can Kastamonu finish the first half strong, narrow the gap and improve their chances in the second half?
14:17
Kastamonu finds the way to narrow the gap to only one goal but Sandra Toft steps up tp the challenge stopping Mouna Chebbah's seven-meter attempt and a few more clear scoring opportunities helping Györ storm off once again! A little less than 15 minutes left on the clock in the first and the result is 7:11 for the guests from Hungary. 
14:05
Five minutes into the game, Majda Mehmedovic scores Kastamonu's first goal of the day. Györ leads 1:4. 
14:00
And the match is on! Watch it live on EHF TV (geoblocking may apply in your location). 
13:45
It is going to be a hard task for Kastamonu going up against the best defense in the EHF Champions League Women. Ambros Martin's defense is allowing a little less than 25 goals per game to their opponents and the Turkish side needs a win in this one in order to stay in the playoff race. Can Kastamonu turn the corner after a convincing 44:25 loss against Györ earlier this season in Hungary, or will reigning vice-champions stay in race for the second place in the group B?
With the match coming up in less than half an hour, let's have a quick look at the Group B standings going into this one.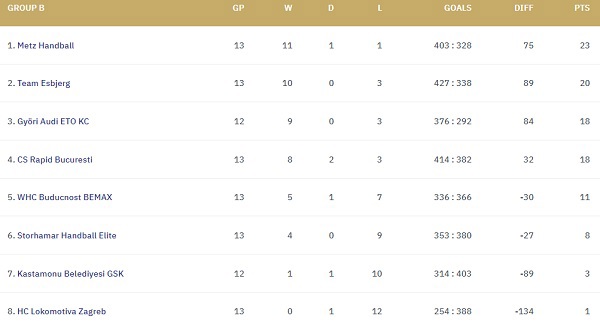 13:17
Welcome to the second part of our EHF Champions League Women Round 13 live blog! After an action-filled Saturday, we are back for three more games that will close the EHF CLW Round 13. Coming right up it's Kastamonu welcoming Györ, and later on we'll see Brest Bretagne take on CSM Bucuresti in Romania and DHK Banik Most welcome Odense Handbold. Stay tuned!
20:34
We wrap up day one of round 13 with the reviews from the three late matches
Have a good evening everyone and we'll see you for another three ties tomorrow!
20:26
Here's what victorious Metz coach, Emmanuel Mayonnade had to say after his team advanced straight to the Quarter-finals
I'm happy and very proud of my team. Tonight we didn't play the way we wanted to, we made a lot of mistakes in attack and defence. But of course I don't care, we are proud to finish first in the group and it's incredible that we are already qualified for the quarter-finals.
20:15
Take a look at some of the best photos from around the EHF Champions League Women today!
More to enjoy in our match reviews and on our social media channels, @ehfcl















20:05
A few words from a couple of today's victorious coaches
It was a special and complex game, we knew the stake and our away defeat still was in our heads. In the first half we made it hard for ourselves, we missed a lot of chances and we had unnecessary penalties. In the second half, it was important to start well, Blanka Bíró was amazing in the goal, and our attacking play got better with the support from the back
We've managed to win two new points and that's what matters the most. I feel like we are ready for the Playoffs.
19:50
19:45
SATURDAY RESULTS 
MOTW - FTC-Rail Cargo Hungaria 28:23 SG BBM Bietigheim
Lokomotiva Zagreb 22:31 Storhamar Elite Handball
Team Esbjerg 30:20 WHC Buducnost BEMAX
Metz Handball 36:34 CS Rapid Bucuresti
Vipers Kristiansand 36:31 Krim Mercator Ljubljana

Metz Handball win group B and qualify for the Quarter-finals
Storhamar Elite and FTC-Rail Cargo Hungaria qualify for the Play-offs


19:43
First place in the group.
That has a great ring to it, doesn't it, Metz fans?
19:34
As well as the thrilling finale in France, Vipers stayed in control against Krim to win by five.
Buducnost added some pride to the score line towards the end but the damage was done, Esbjerg win by 10 to keep their Quarter-final hopes alive
19:29
Metz run the clock down and score a 7m of their own to win a thriller 36:34
They have made it to the Quarter-finals! Congratulations!

19:25
LAST MINUTE in Metz... 7m converted so it's a ONE GOAL GAME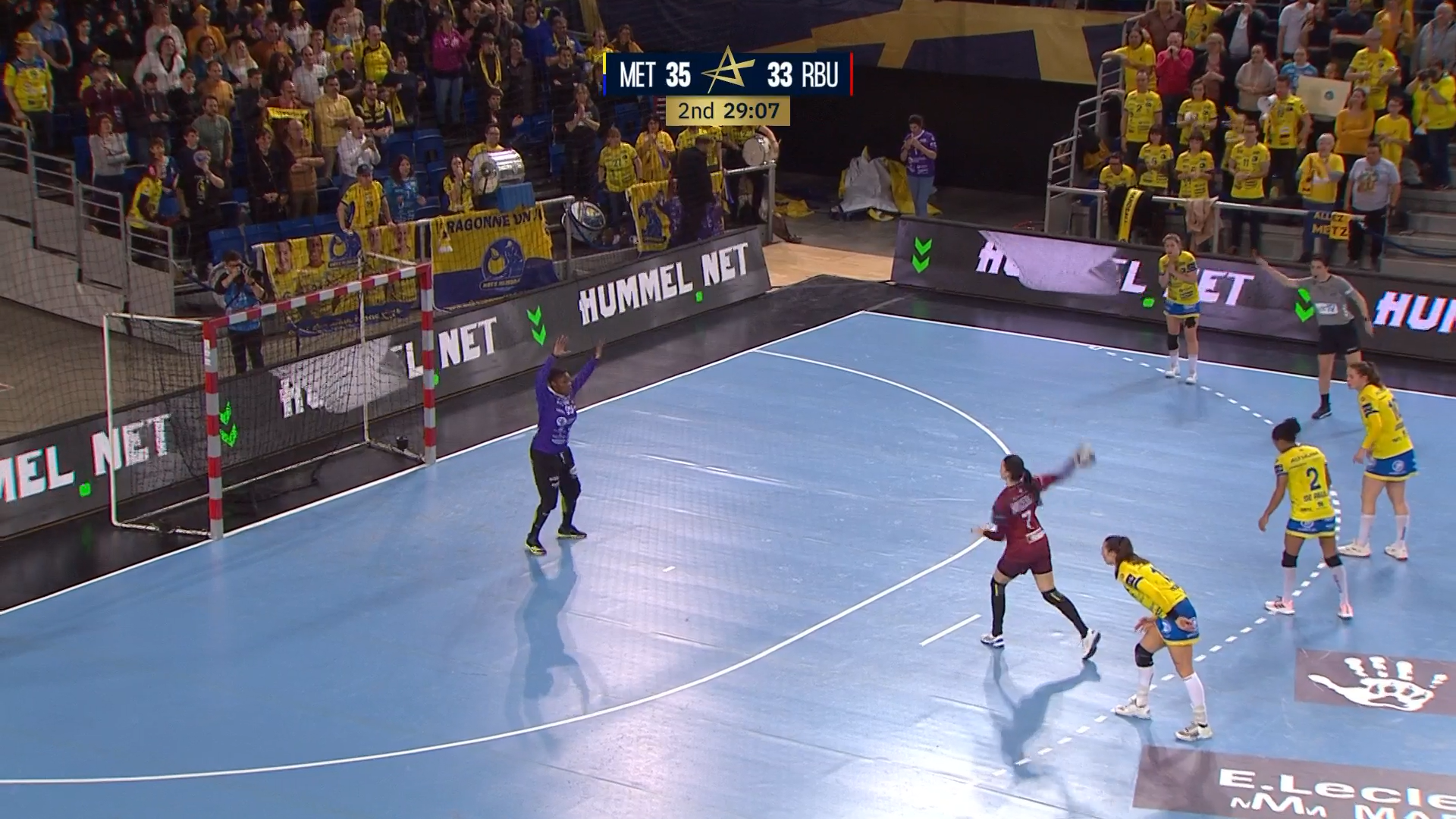 19:20
Looks like Krim are going to have to get something from their last match and hope BBM lose again if they are to make the play-offs. 
33:26 now to Vipers who will be going back to the top of group A for the time being
19:17
One goal to sum up how much stronger Esbjerg have been today... probably this one!
28:15 now the lead over Buducnost
19:15
A few nervous looks on the Metz bench, but they still hold the advantage over Rapid, 30:28 as we go into the last ten minutes!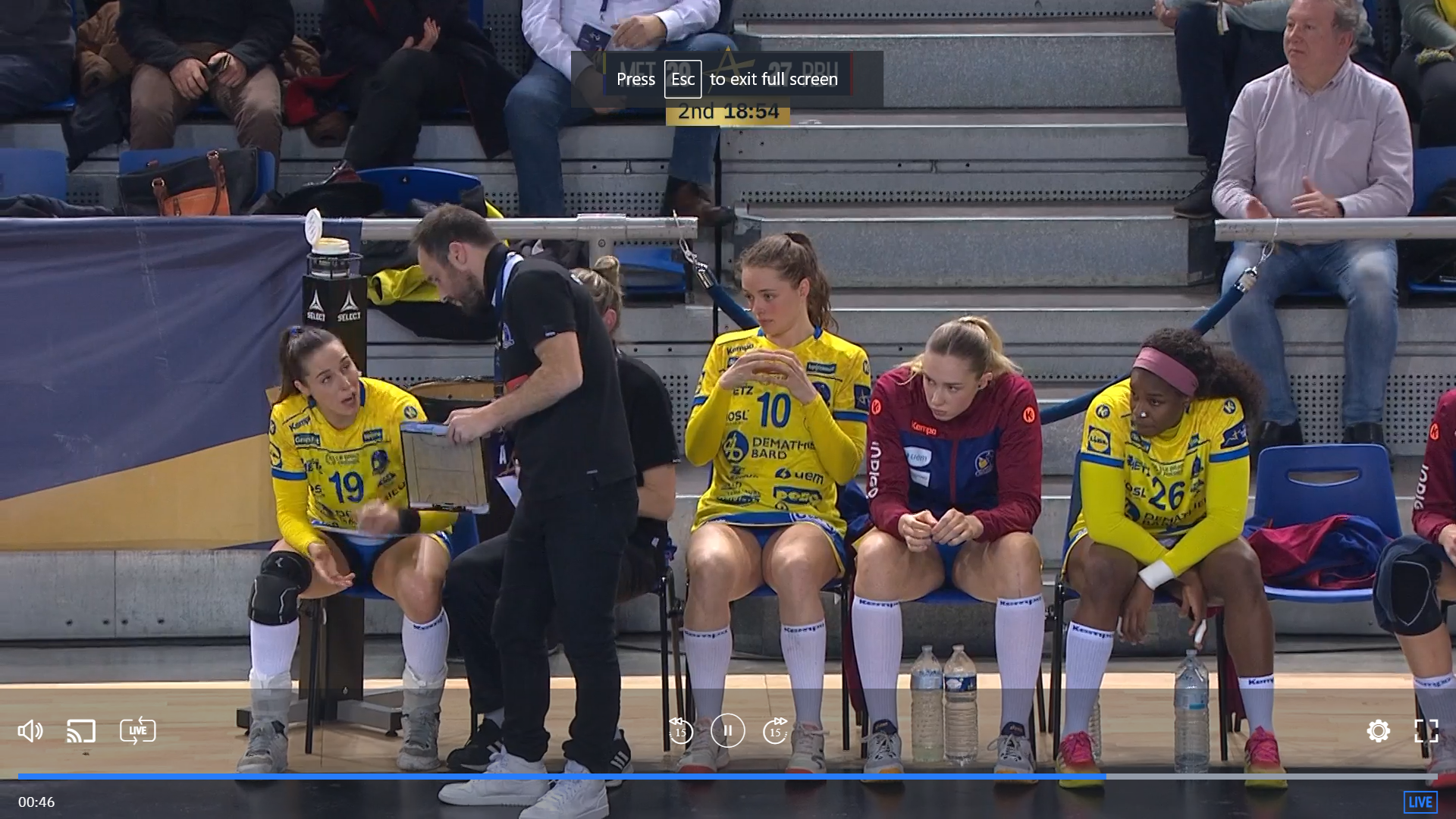 19:05
The only close game at the moment is Metz vs Rapid, the gap still at 3 as it was at the break, 26:23
19:01
Esbjerg start the second half as they ended the first, no way through for Buducnost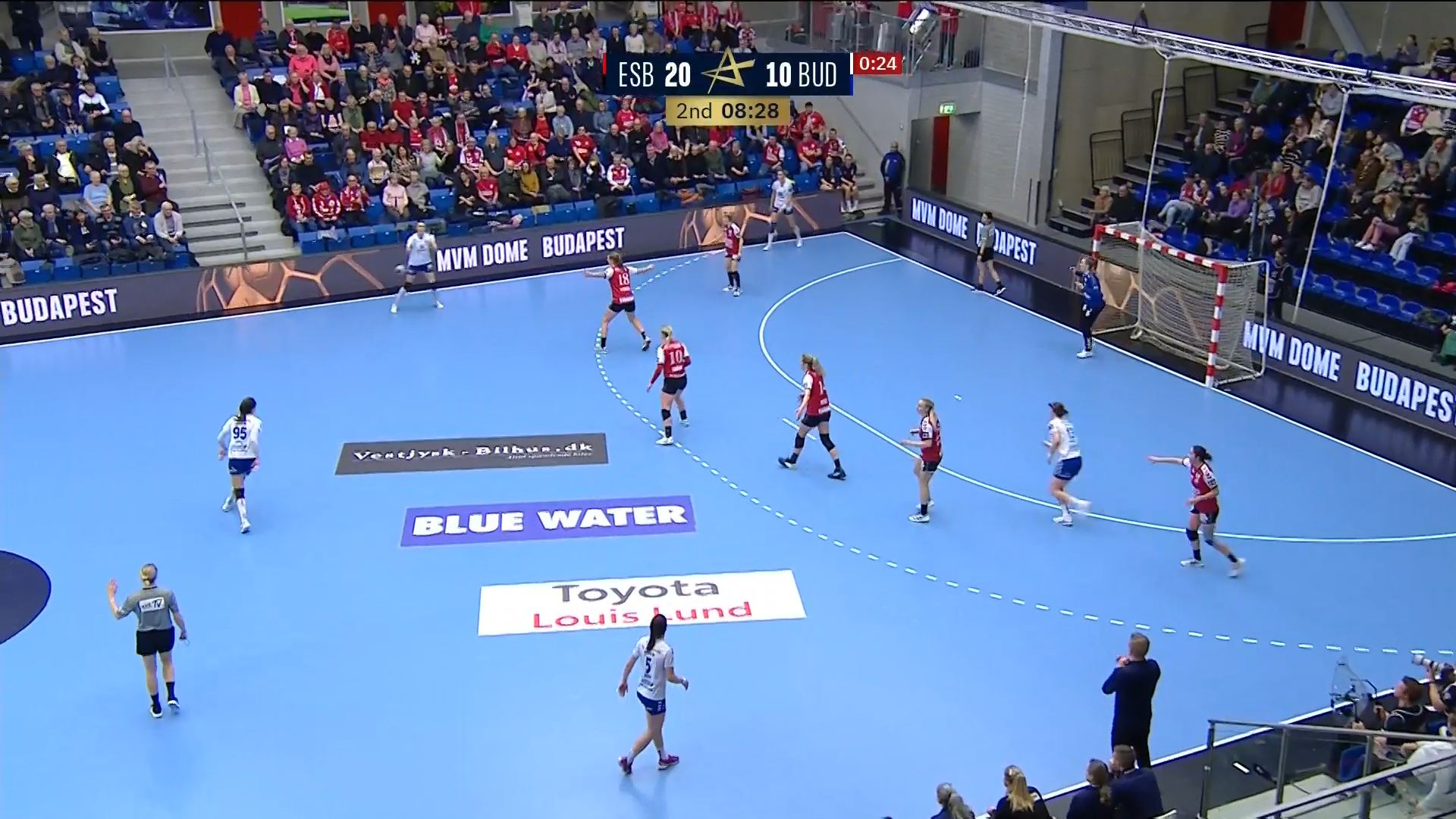 18:55
A few snaps and a wide variety of facial expressions on display in the first-halves!
Second halves are underway!





18:49
Krim ran out of steam a bit towards the end of the half and Jamima Roberts was there to punish them
18:48
"Teamwork, it doth maketh the dream work."
William Shakespeare
(possibly)
18:39
Half-time scores around the continent
Vipers are on course to put Krim's play-off hopes to bed

Esbjerg finished the half strongly to open up a big lead over their Montenegrin opponents

And Metz continue to hold a small but significant lead over Rapid

18:33
If you're wondering why Reistad only has one so far...
18:31
This is her only one thus far, her teammates are chipping in though as Esbjerg have taken the lead, 12:9
18:28
Plenty of usual suspects on the score sheet in Norway as Vipers extend their advantage, 14:10

18:25
Nothing to separate the two sides in France at the moment as Metz finish off this attack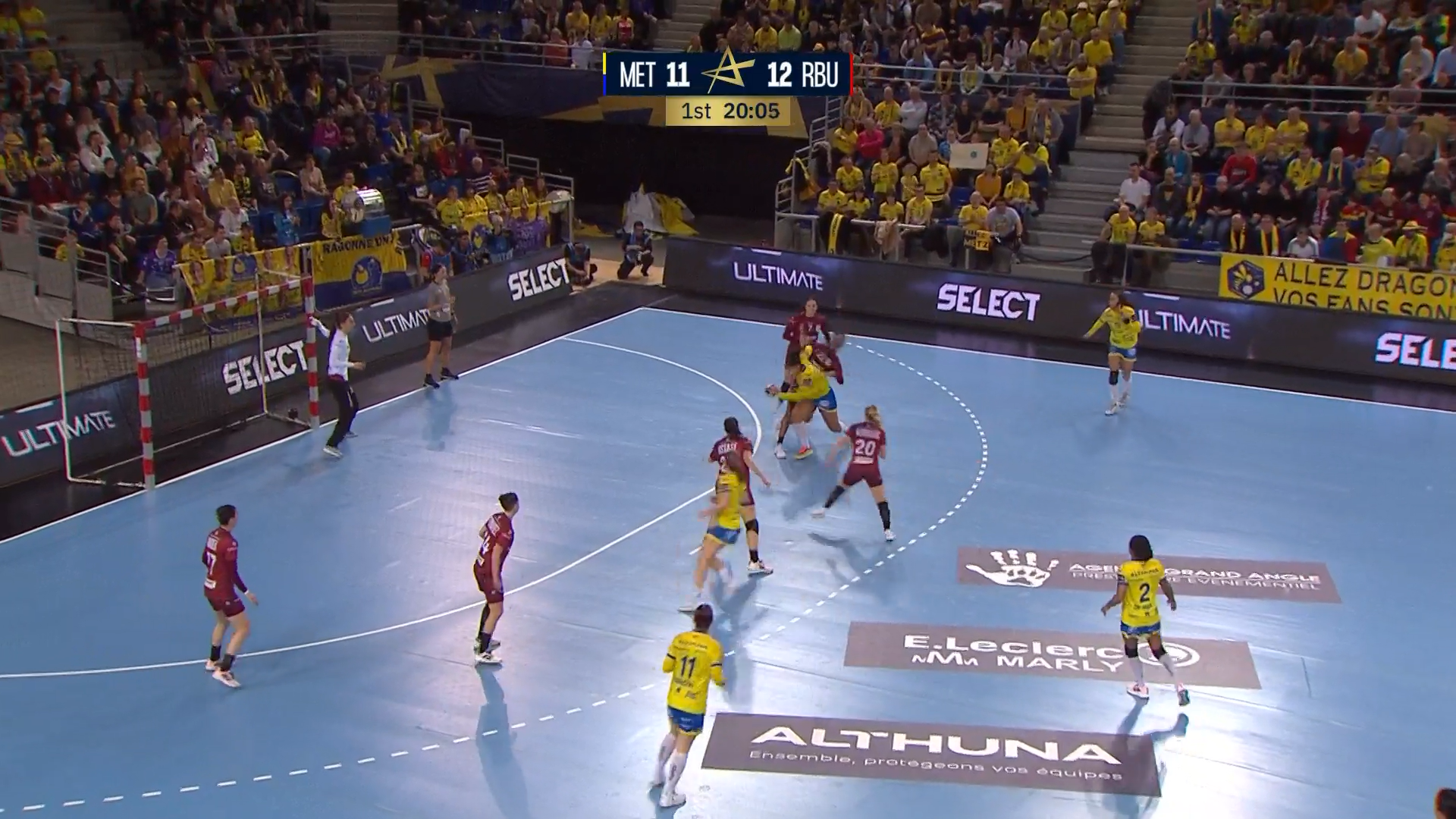 18:23
Buducnost are looking to open up a two-goal lead over Esbjerg to dent the Danish side's Quarter-final ambitions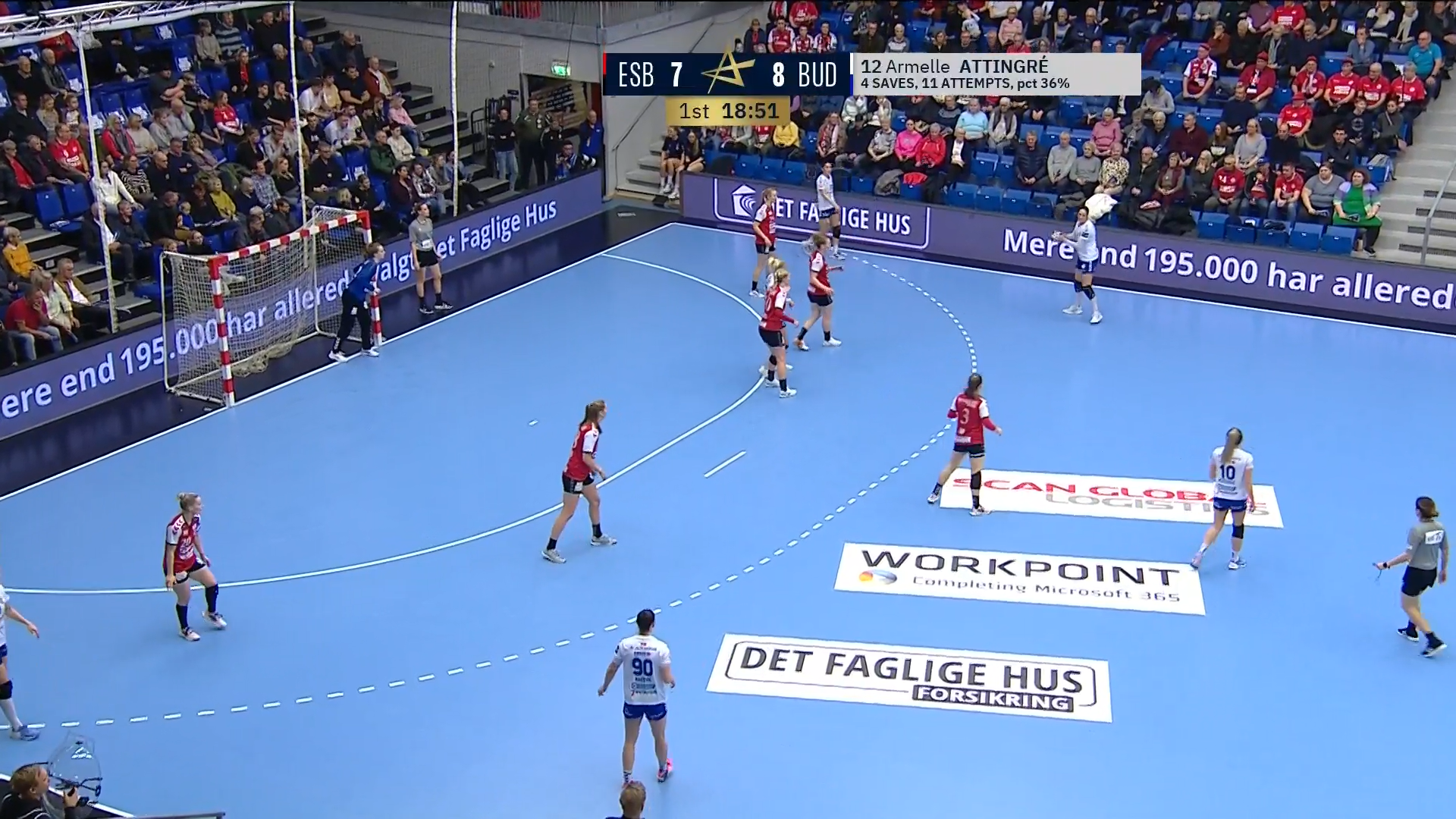 18:15
The reviews from MOTW and the other 16:00 match are in! 
18:09
Some tight games on our hands! This two-goal lead the Vipers is the biggest at the moment!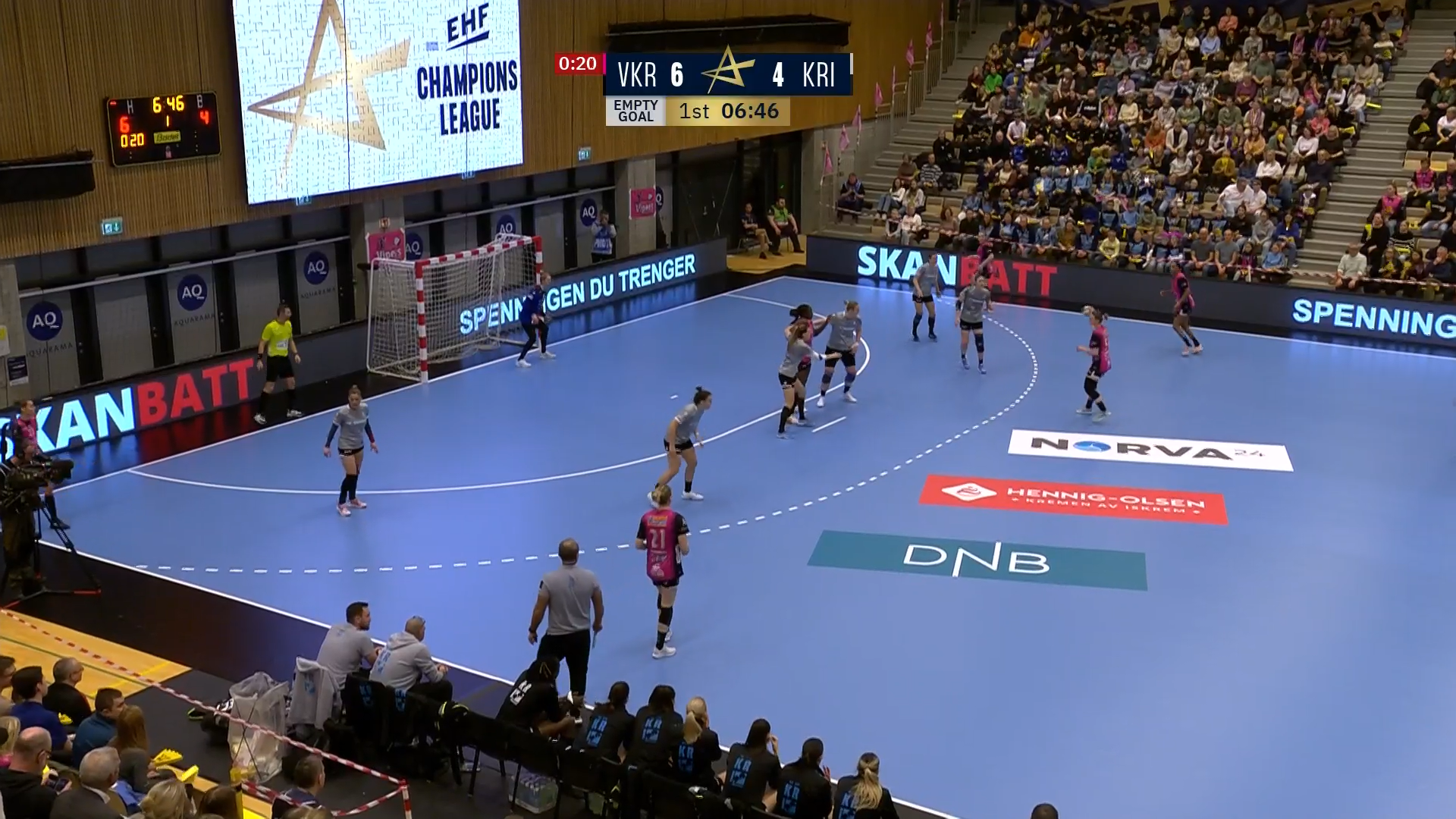 18:04
The crowds have flocked to Metz this evening, plenty of away support too! Will the visitors be taking the win back to Romania? They have made the better start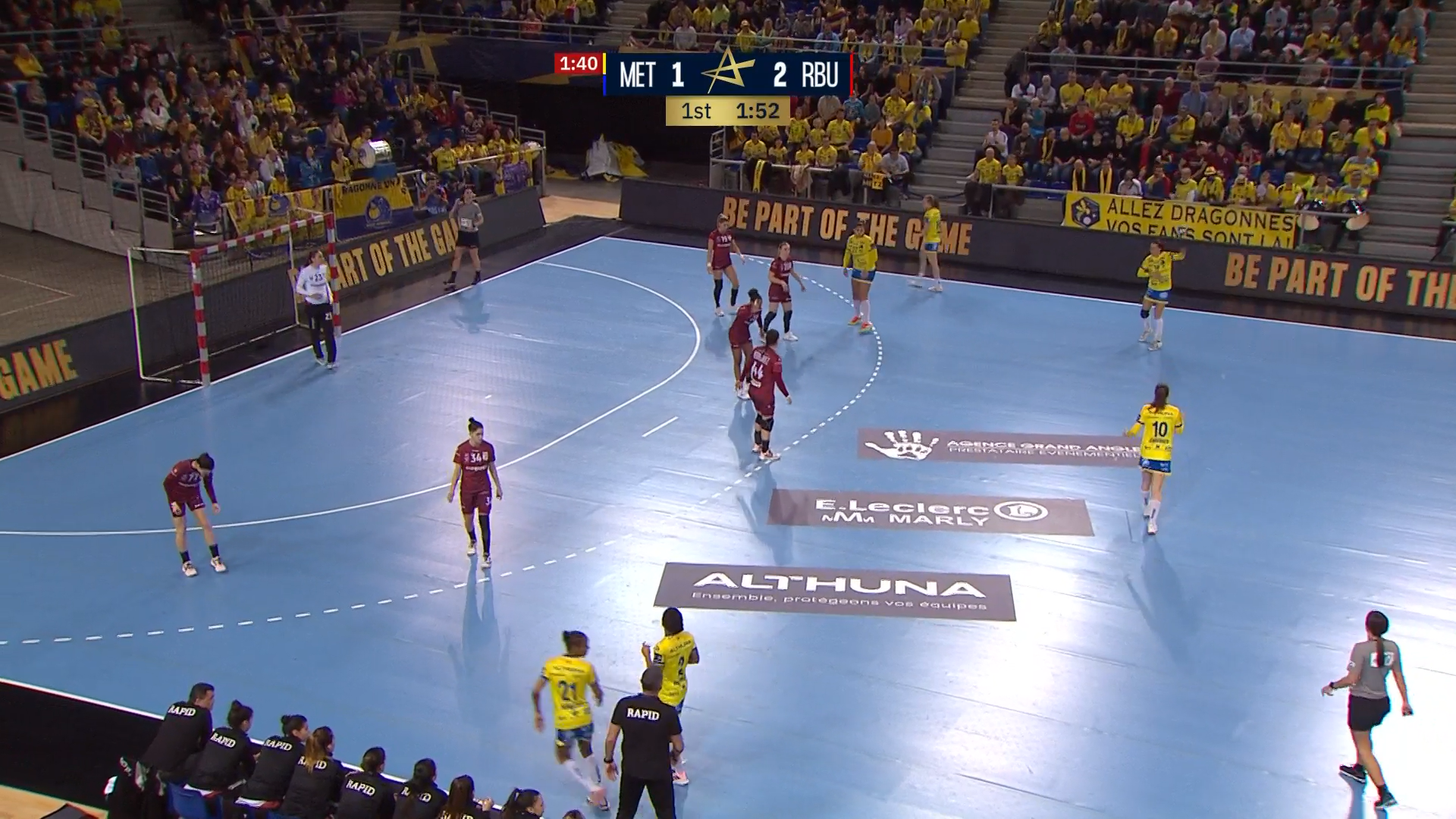 17:59
If you're out and about today too, stay up-to-date with our three 18:00 throw-offs right here! Follow our socials @ehfcl or watch live on EHFTV

17:50
No time to catch our breath after that enthralling MOTW.
Three more matches are throwing-off at 18:00 CET! 
A win for Metz over Rapid Bucuresti can give them hopes of a Quarter-final place, same for Esbjerg who host Buducnost.
Krim are still trying to reach the play-offs but have a tough trip to Vipers! The champs are hunting top spot in the group!




17:40
What a pivotal moment in the match this was! Blanka Biro making sure BBM weren't going to get back into it!
17:38
Congratulations to Antje Angela Malestein who takes the Player of the Match award for round 13's MOTW!
She scored 7 times for a 78% shot efficiency rate!
17:31
PLAY-OFF PLACE SECURED
Congratulations too to FTC! An amazing end to the game from them seals victory in MOTW and a play-off phase place!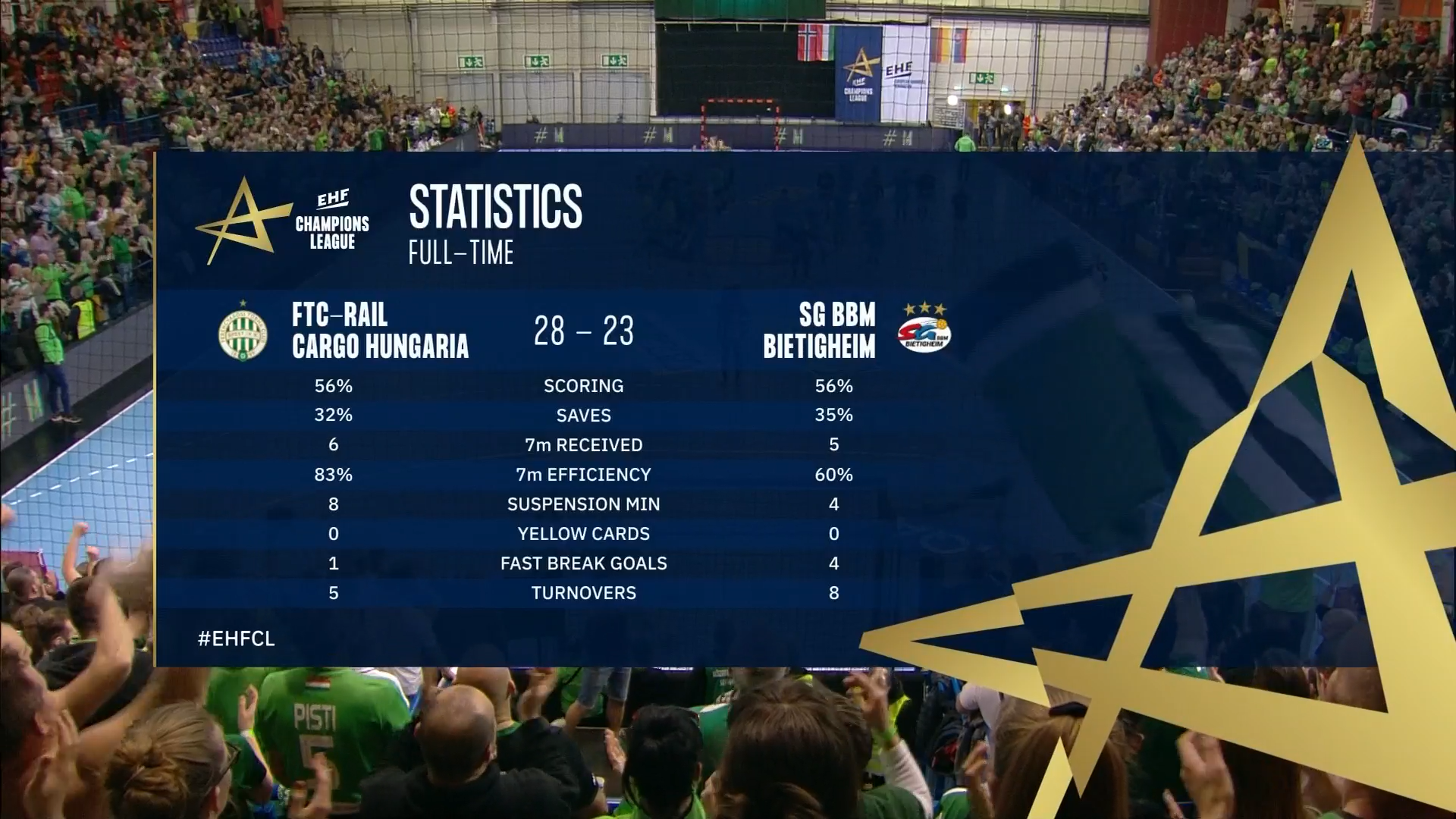 17:28
PLAY-OFF PLACE SECURED!
Victory for Storhamar Elite who cruise to a 22:31 win over Zagreb and make it to the next phase
17:26
17:26
No mistake from Katrin Klujber! FOUR-goal lead for FTC with 2.5 minutes to go!

Job done?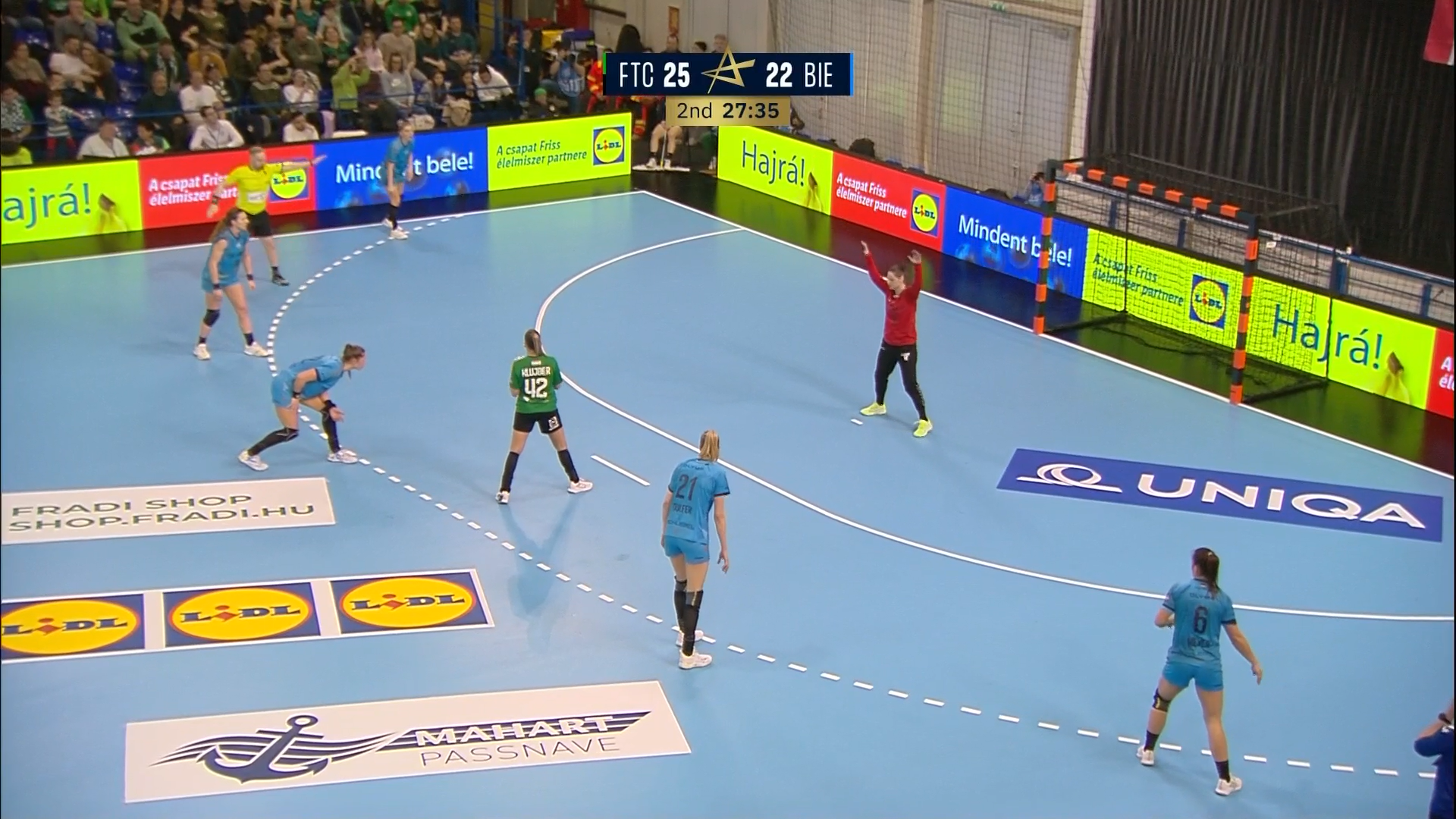 17:23
This was the go-ahead goal for FTC! 5 minutes left in a thrilling MOTW!
17:21
We asked if BBM could turn things around, and the answer was yes! They force FTC into a time out after the home team go 3:36 without a goal!
FTC still lead 23:21
17:18
11 goals... from 11 shots!
17:16
BBM have been forced into a time-out, will a change of tactics make a difference?
22:18 to FTC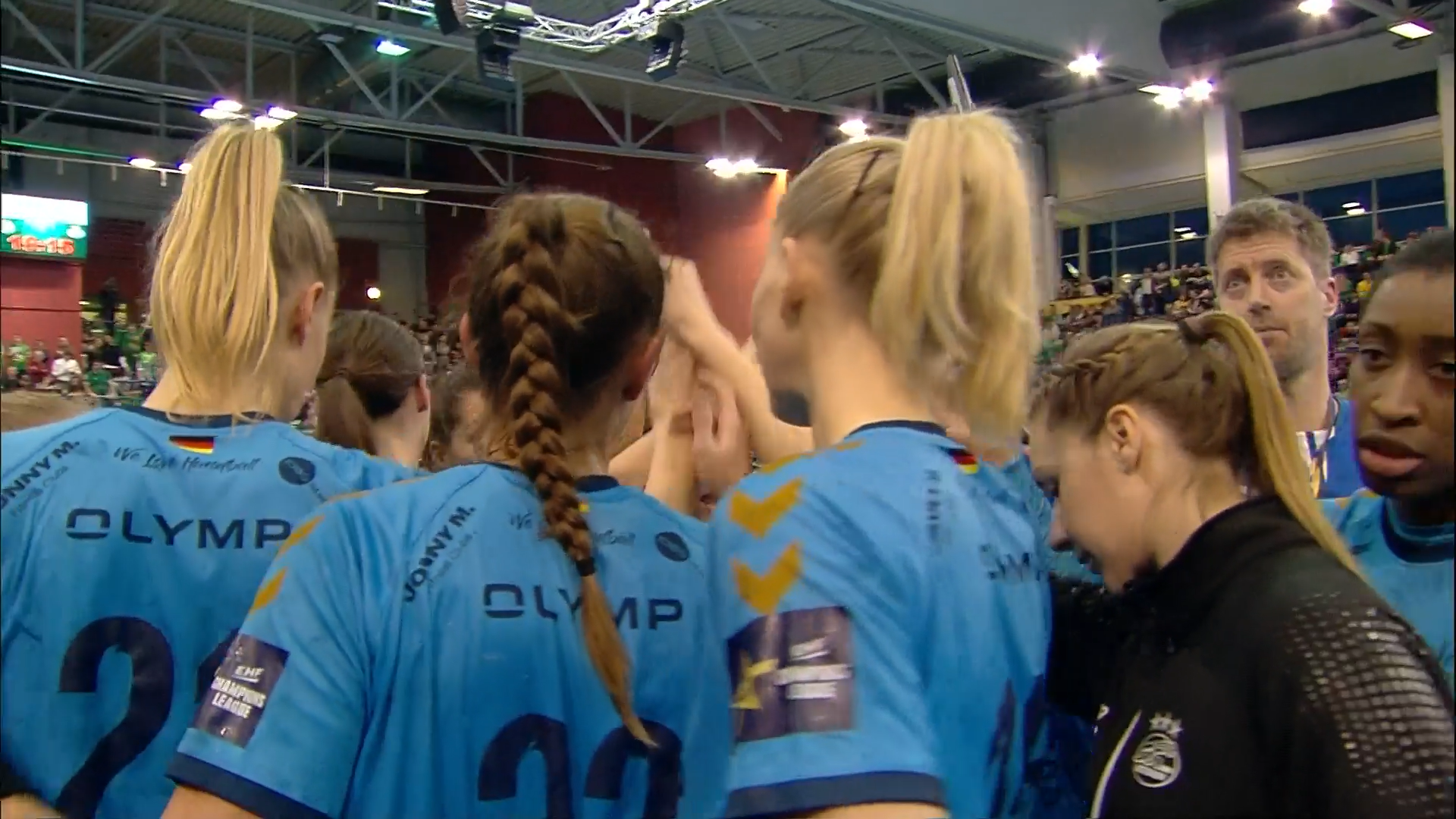 17:14
You spin us right round Karolina, right round!
17:10
The home crowd are BOUNCING now! Five in a row puts FTC back in front!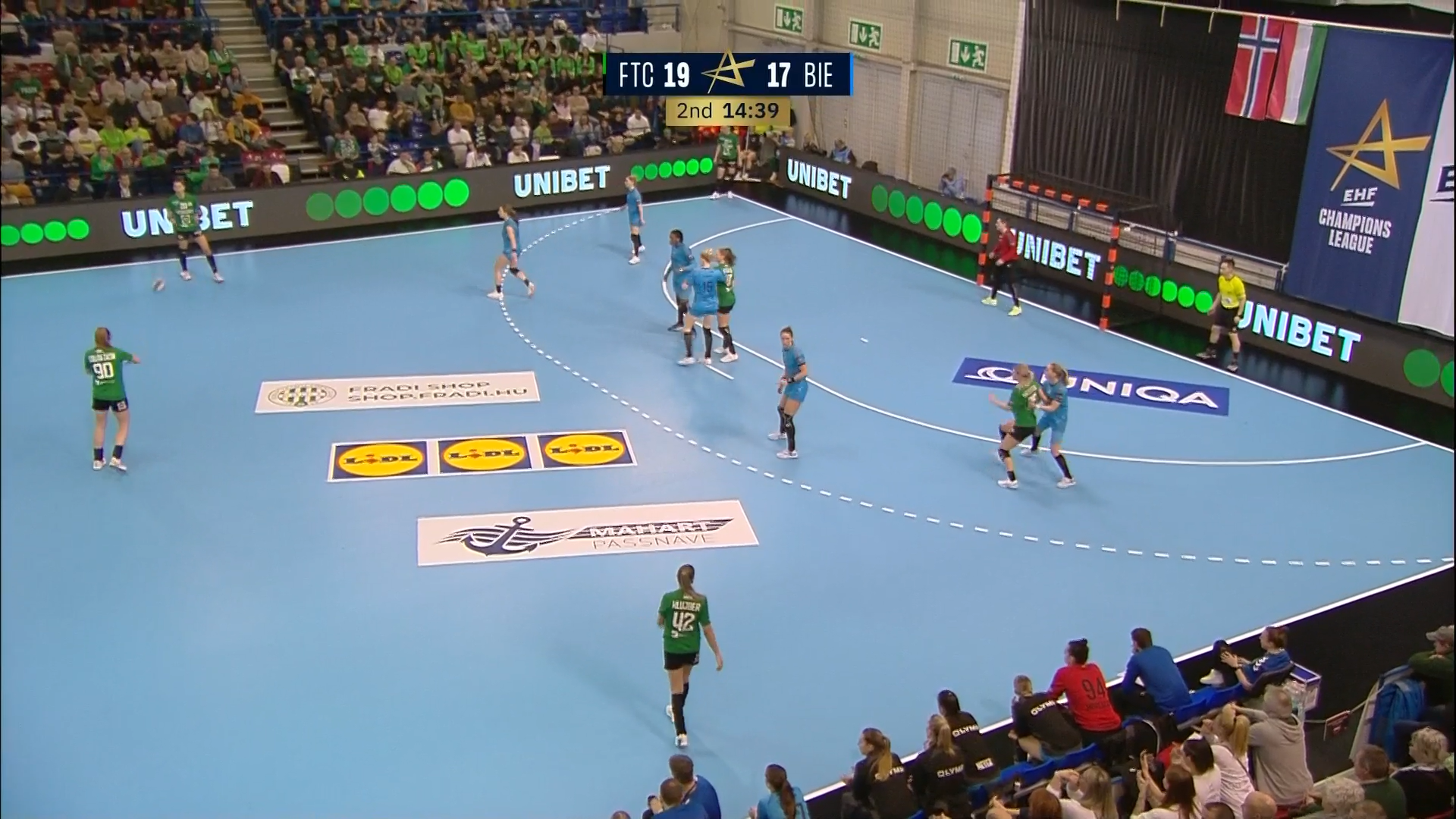 17:08
How good has Antje Malestein been so far? She's top scoring with 6 goals

17:04
Make that THREE... we're level again!!!
17:03
Bietigheim opened up a three-goal lead, but FTC hit back with two quick ones of their own... it's 16:17!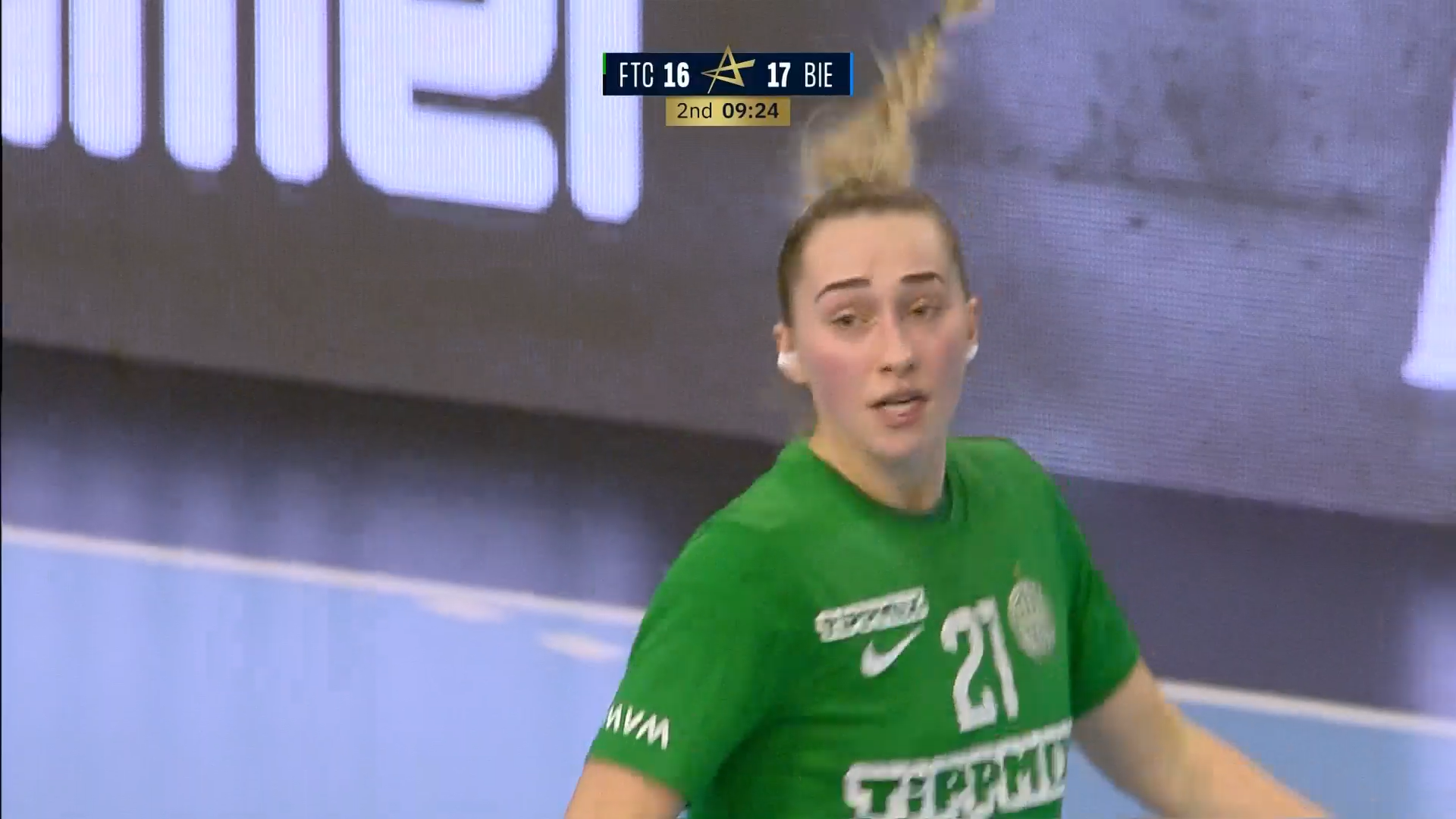 17:00
Lively start to the second half in Zagreb, Storhamar are already past the 20-goal mark, leading 17:22 after 38 minutes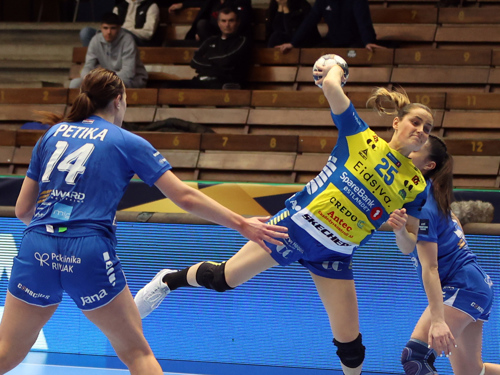 16:53
Second halves in both matches are underway!
Passion and determination! What a first half of MOTW we had! Here are the best images...






16:45
So much skill on show in this MOTW! 
You're welcome to stay here but if you head over to EHFTV we won't begrudge you!
16:38
The last goal of the half going the visitors way means BBM Bietigheim lead by two at the midway point in MOTW!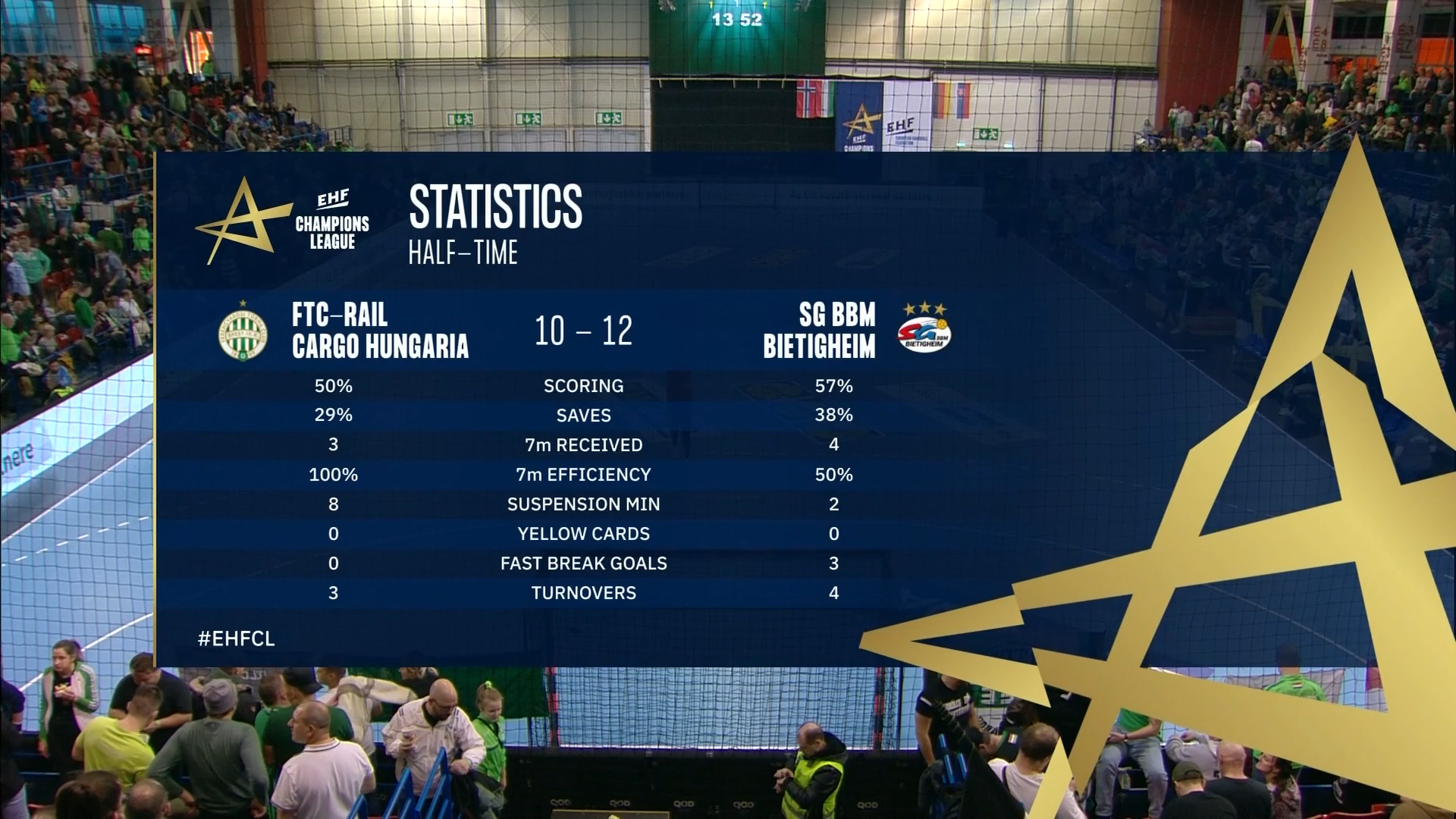 16:36
We have reached the break in group B. As it stands, the Norwegian visitors will be heading to the play-offs

16:33
Tena Petika is keeping things ticking over for Zagreb who are still searching for that elusive first win
16:28
In our other game, Storhamar have opened up the gap again over Zagreb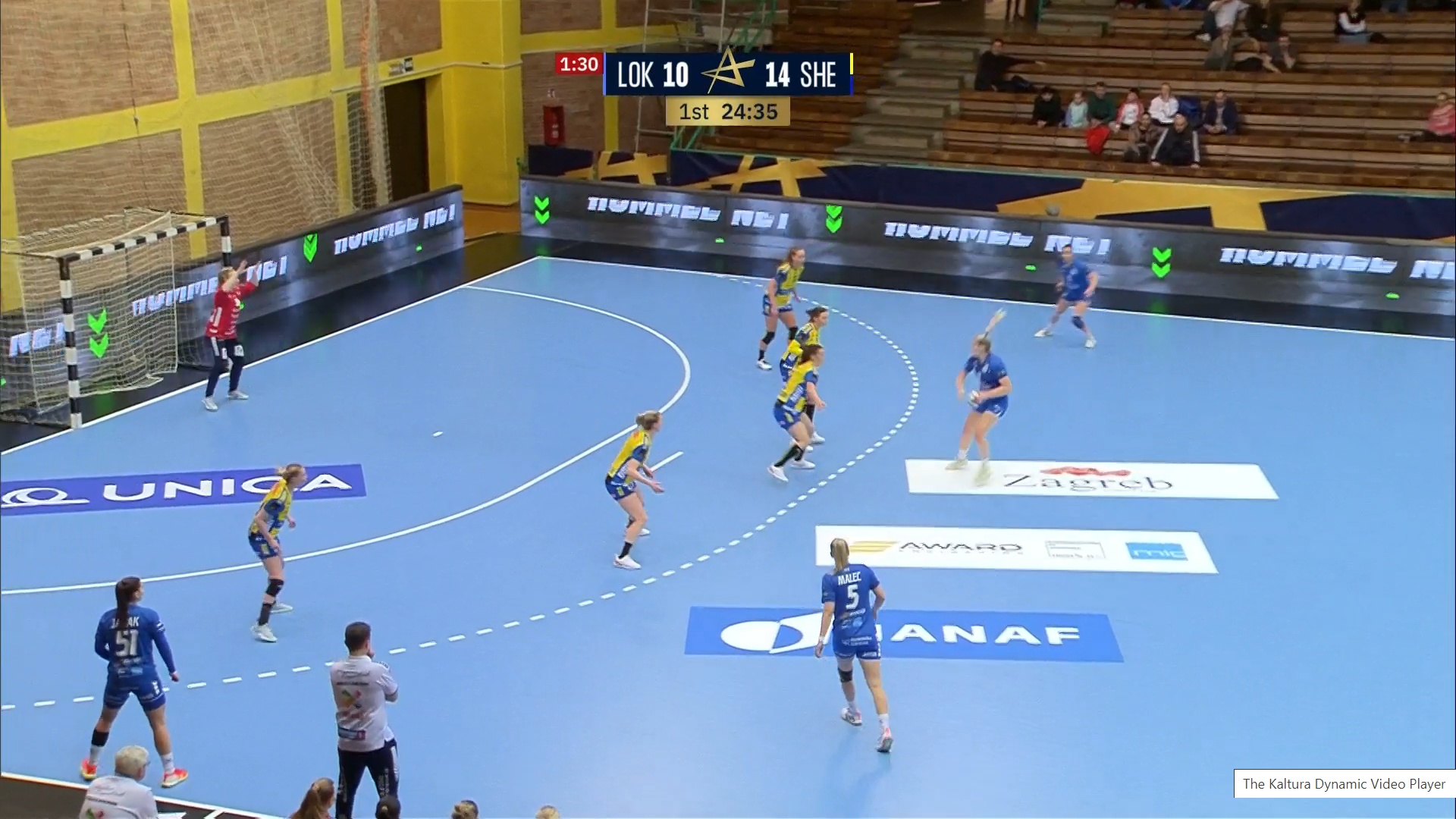 16:23
A big reason for the lack of early goals... Melinda Szikora! 
16:20
Early days still but Katrin Klujber is already proving what a big miss she was for FTC vs Brest last time
5:5 in Budapest!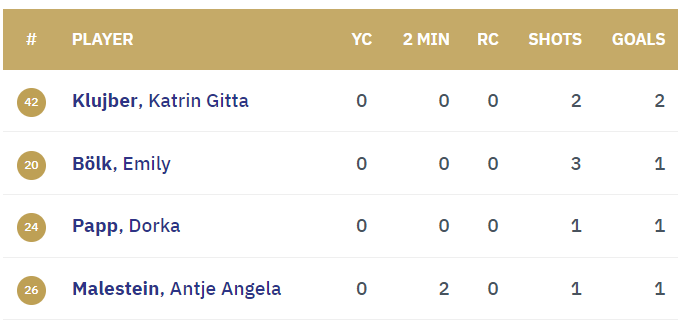 16:14
Plenty more goals in Zagreb, where the home side are well in this one, 8:9.
They'll have to find a way to stop Tina Abdula, though!
16:11
Who else loves close, low-scoring encounters? 
This 7m was converted by Inger Smits, 2:2 in the 8th minute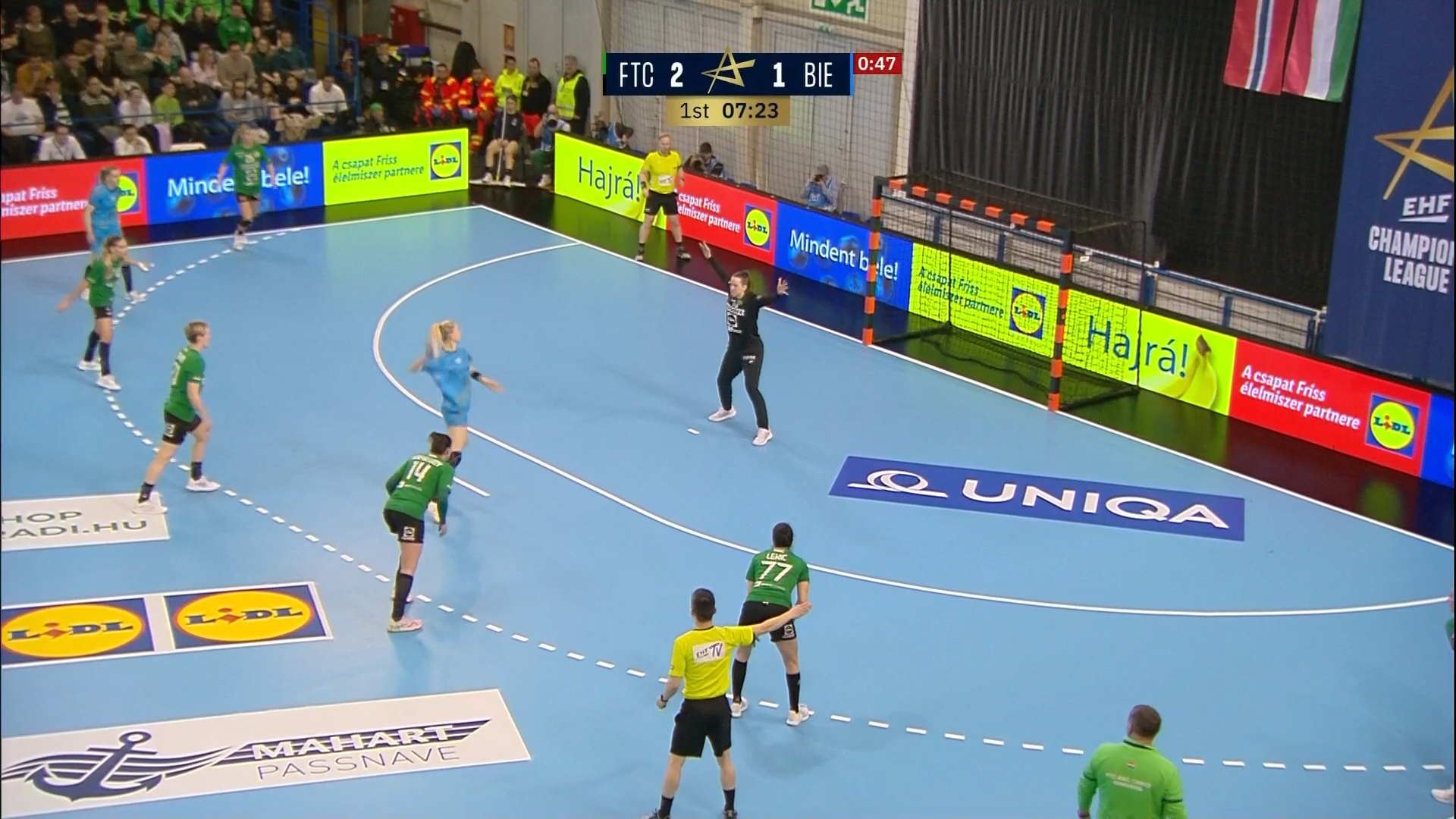 16:07
It took nearly three minutes for the opening goal in MOTW, BBM scored it but FTC now lead 2:1
In the other game, Storhamar have made a strong start and lead 3:6
16:00
We're underway!
Big team news for FTC is they welcome back Katrin Klujber after she missed their loss to Brest last time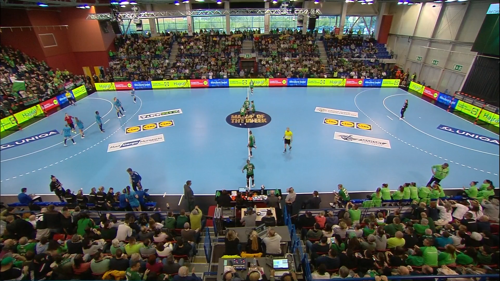 15:55
FTC were looking serious when they arrived earlier this afternoon! Is this the kind of look you need when you're hunting a Champions League play-off spot?
And don't forget to follow our Twitter, Facebook and Instagram for all the best moments of the day!
15:50
Warm-ups and pre-match necessities are almost over, we're 10 minutes away from MOTW between FTC and BBM Bietigheim, and Lokomotiva Zagreb vs Storhamar!



15:45
Here is the state of play in group B, where just a point will be enough for Storhamar to make the play-offs against struggling Zagreb
Maybe the Croatian side have a surprise in store?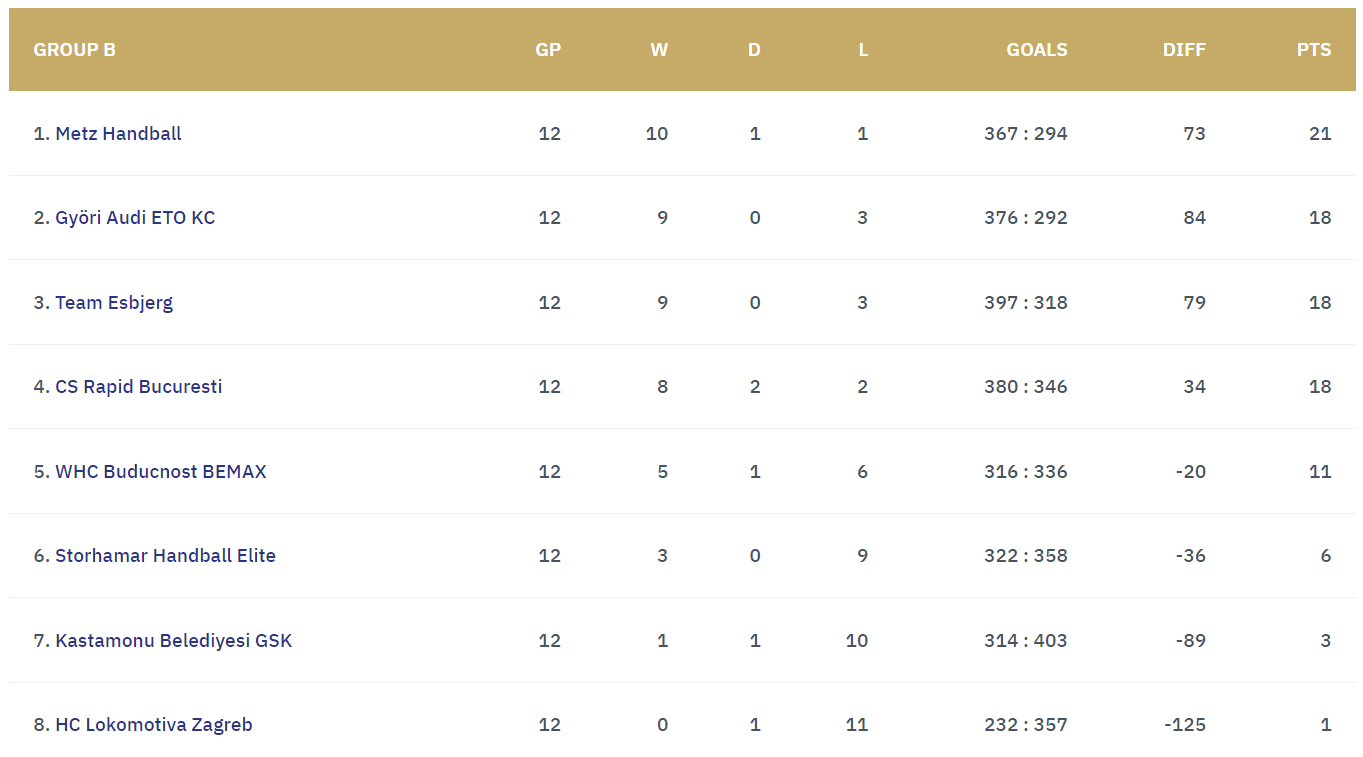 15:35
We're throwing you all straight in at the deep end with MATCH OF THE WEEK!
The aim for FTC is simple, beat Bietigheim and they will secure a place in the play-offs
They are only separated by one point in group A, but BBM are not in good form
15:30
Good afternoon handball fans! What a weekend of EHF Champions League Women action we have awaiting us! 
So many possible twists and turns for the penultimate round of group phase, if you're still in any doubt as to who needs what, take a look at our round preview in the bullet points abouve!