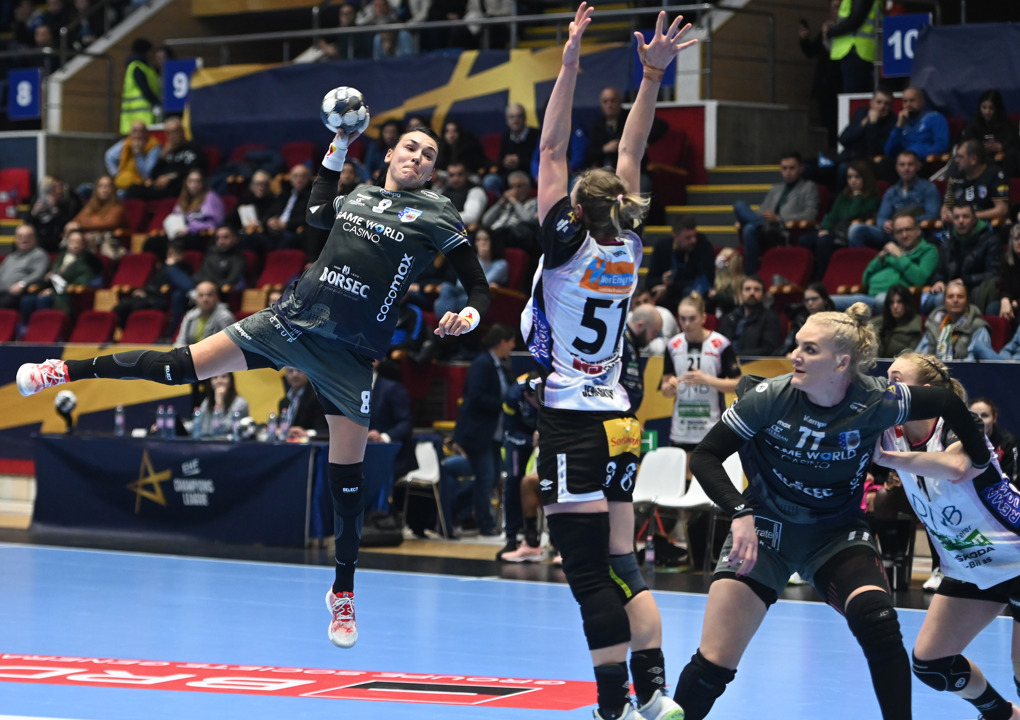 CSM lead EHF Champions League Women power rankings
After nine rounds in the group phase of this season's EHF Champions League Women, the 16 participating teams have produced some fantastic handball. In total, 4,086 goals were scored in 72 matches, for an average of 56.75 goals per game, the most in the history of the competition.
But which are the hot teams and which teams have taken a step back in the last rounds of the group phase?
8. SG BBM Bietigheim
A flurry of injuries, which saw captain Danick Snelder and left wing Antje Doll sidelined and other stars like right wing Veronica Mala and back Xenia Smits missing some games, derailed Bietigheim's season. The German side put together a 64-game unbeaten streak in all competitions, dating back to 2021 – but finished 2022 in disarray, with a four-game winless streak. They conceded three losses in the last four rounds, including two against Odense.
The break could not have come at a better moment for the German champions, who dropped to fourth place in the group standings. Their dreams of an automatic quarter-finals berth are fading and the next game against Krim Mercator Ljubljana is key for their future.


7. Odense Håndbold
Odense had their own share of injuries, with their back line being hit the most, but as soon as their worries started to ease, the Danish champions bounced back in superb fashion. They rode a five-game winning streak – their longest in history in the European premium competition – to finish 2022 and jump to third place in group A, only one point behind Vipers Kristiansand, who are second.
It will also be a special season for coach Ulrik Kirkely, who will finish his three-year stint at Odense and move to Györ this summer.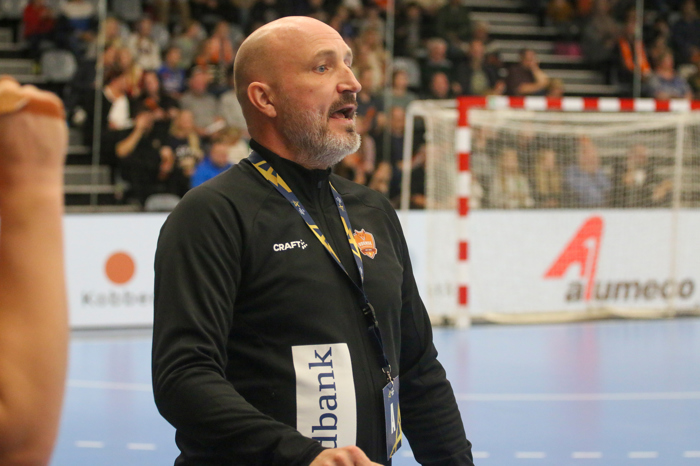 6. CS Rapid Bucuresti
Despite being rookies in the EHF Champions League Women, the Romanian champions had a superb start to the season, dropping a single game out of the nine they played – a 30:32 away loss against Györ. They bounced back in outstanding fashion to beat the Hungarian powerhouses on their home court.
At home, Rapid have been stellar, winning three games and drawing a fourth, and they still have the chance to clinch a direct quarter-final berth. Sure, they have away games against rivals Metz and Esbjerg to come, but bringing in experienced centre back Estavana Polman is surely a big boost for the Romanian champions, who displayed some amazing handball during this season.


5. Györi Audi ETO KC
Usually, at this stage of the season, Györ would have dominated the power rankings, as they created excellent unbeaten streaks in the competition. However, this season is different. Since Ambros Martin came back to the team in April 2021, Györ have been constantly trying to find themselves, missing the trophy twice in two seasons in Budapest.
This season has not been easy, with plenty of missteps, including two losses: the first home loss since 2017, against Metz; and another away defeat against Rapid. Still, Györ are firmly positioned to take a quarter-final berth and finish in one of the top two places in group B, as they are only one point behind leaders Metz, with five games to go in this phase of the competition.
4. Team Esbjerg
Esbjerg are one of the top forces in the EHF Champions League Women this season and their attack has been overwhelming at times. They lead the offensive rankings in the competition, with 304 goals scored in nine games, or an average of 33.7 goals scored per game. Bringing in right back Nora Mørk to bolster the attack was a superb move for the Danish side, who have been slowly getting into top form late in 2022.
With five wins on the trot, Esbjerg jumped to second place in group B, with 14 points, as many as Györ and Rapid, and only one point behind Metz. Esbjerg are also relying strongly on left back Henny Reistad, who is the fourth top scorer in the competition, with 61 goals. The MVP of the EHF EURO 2022 displayed an excellent efficiency, scoring with 66.3 per cent of her shots this season.


3. Vipers Kristiansand
The reigning champions might have been first in this power ranking, were it not for their 24:27 loss against CSM Bucuresti in the last game of the year. The Norwegian side opted for a change of strategy, ushering in more international talent and that has proven an excellent recipe, with Swedish back Jamina Roberts and Russian back Anna Vyakhireva delivering the goods at times.
Their excellent form has also been built on the goals scored by the MVP of the EHF FINAL4 last season, Markéta Jerábková, with the Czech left back boasting a 65-goal tally, the third best in this season's competition. Vipers have the second-best attack in the EHF Champions League Women, with 289 goals scored, and the fourth-best defence, with 231 goals conceded, and they look a good bet to head to the quarter-finals from this group.


2. Metz Handball
Metz are one of the surprises of the season, despite making the EHF FINAL4 last time around. The French champions did not look like a team ready to make this big step, but they have dominated a well-balanced group B, and ended 2022 with 15 points. The highlight was surely their 28:24 away win against Györ, which underlined their big potential this season.
Metz have lost a single game, 28:35, against Esbjerg, where they were outplayed, but despite this Emmanuel Mayonnade's side have conceded the lowest amount of goals this season, 219, or an average of 24.3 goals per game. While they will lose centre back Bruna de Paula to Györ next summer, Metz are surely aiming to go all the way this season.


1. CSM Bucuresti
They have been criticised many times for not displaying a coherent strategy in the past years, but CSM Bucuresti are the team to watch this season in the European premium competition. Sure, they have some glaring gaps in their game, but everything seems to be clicking at the right time, with the addition of French centre back Grace Zaadi last summer.
CSM look like a well-coached team and have been excellent at times, including in the away match against FTC-Rail Cargo Hungaria, where they took a 11-goal lead at one point. They have also dominated Vipers Kristiansand on their home court, where they beat the reigning champions 27:24. With Cristina Neagu, the competition's top goal scorer last season, delivering another vintage season with 66 goals, making her the co-leader of the top goal scorer standings once again, CSM are primed to take a quarter-final berth and make their way to the EHF FINAL4 for the first time since 2017/18.
Moreover, CSM have also an excellent goalkeeper between the posts, with Marie Davidsen saving 101 shots, for the best efficiency in the competition after nine games, an astonishing 38.4 per cent.