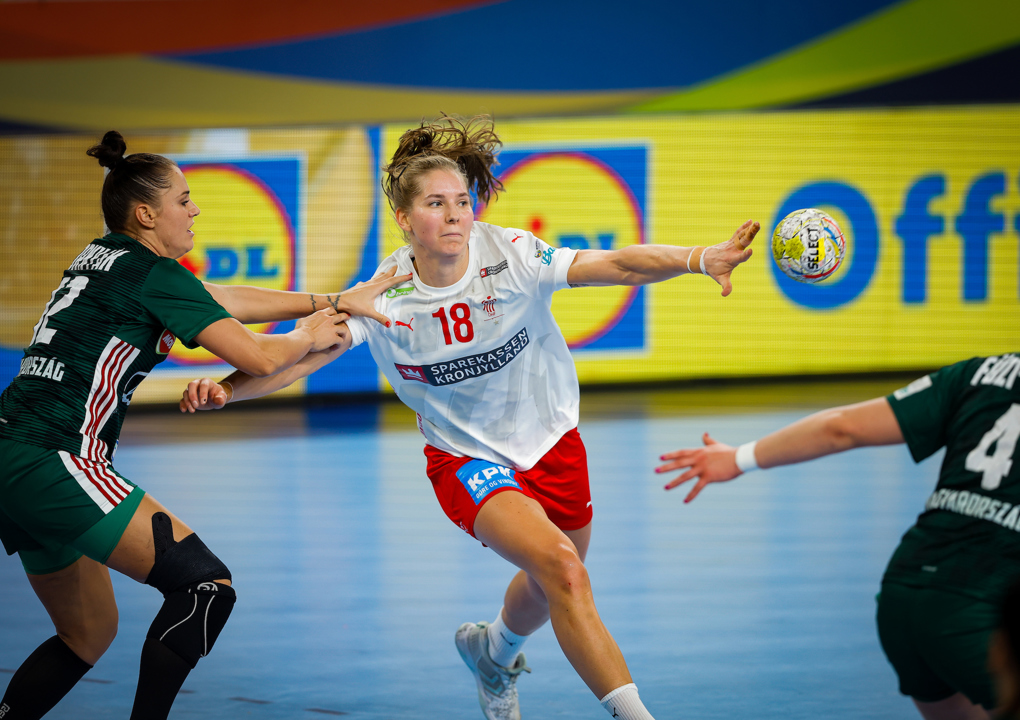 Hear, hear! EHF EURO podcast previews final
The official Women's EHF EURO 2022 podcast is taking its listeners behind the scenes of the European Championship in Slovenia, North Macedonia and Montenegro with analyses and interviews. Today: a bumper preview of Sunday's final between Denmark and Norway.
Recording of the live show held during Saturday morning's media call on the Home of Handball Twitch channel, where we dished out our alternative awards and spoke to a plethora of brilliant players.
Among our 16 guests were Norway's Stine Oftedal and Silje Solberg, Denmark's Sandra Toft and Emma Friis, Montenegro's Milena Raičević and Itana Grbić and France's Pauletta Foppa and Cléopâtre Darleux.
Listen below or download the latest episode in .mp3 here.
Previous episodes of the Women's EHF EURO 2022 podcast by the (Un)official Handball Hour: