Beach Handball
Switzerland and North Macedonia to replace Türkiye at Beach EURO
Switzerland's men's team and the women of North Macedonia are set to replace Türkiye at the EHF Beach Handball EURO 2023, in the wake of the earthquake in Türkiye and Syria in early February.
As a result of the earthquake Türkiye has withdrawn its teams from the competition, which will take place in Nazaré, Portugal, from 24 to 28 May. 
Switzerland will join reigning champions Denmark, Germany and Romania in group D in the men's tournament, while North Macedonia will face the Netherlands, Ukraine and hosts Portugal in group B of the women's competition. 
Germany are the defending women's champions.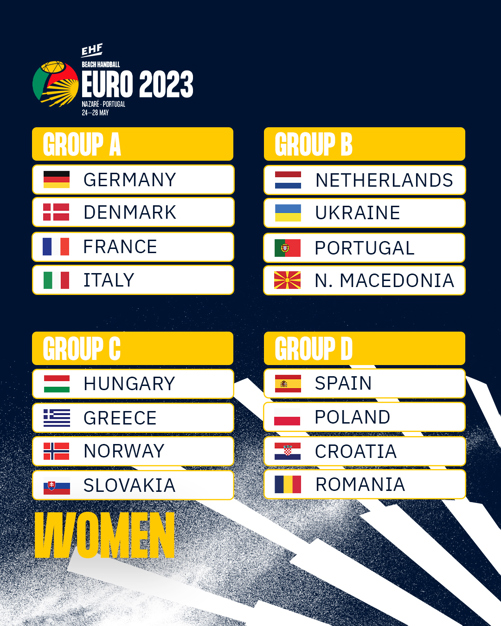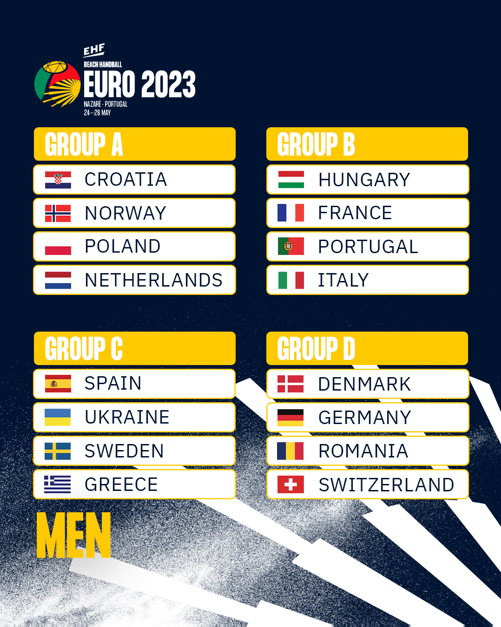 Türkiye's national beach and indoor handball captain Cemal Kütahya, his five-year-old son Çınar, wife Pelin and mother-in-law Nurten Mutlu were all killed in February's earthquake. Kütahya was remembered during the recent Men's EHF EURO 2024 Qualifiers and before the all-Turkish EHF European Cup Women quarter-final tie between Antalya Konyaalti BSK and Izmir BSB SK.