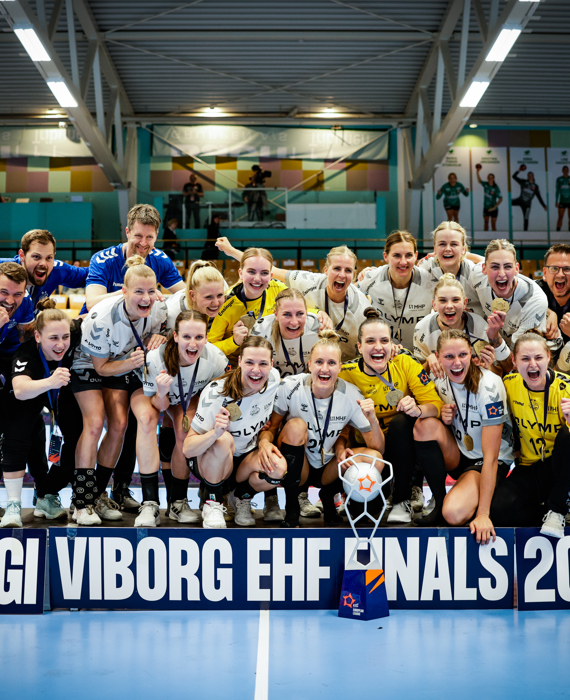 About the EHF Finals Women 2023
The EHF European League Finals Women 2023 will take place on 13/14 May

The EHF European League Finals Women 2023 is the highlight of the EHF European League Women and will take place in Raiffeisen Sport Park in Graz, Austria on 13/14 May 2023.
The Austrian city of Graz will host the EHF European League Finals Women 2022/23.
The four best teams of the competition will fight for the coveted trophy in
Raiffeisen Sportpark Graz on 13/14 May 2023.
Join us for an exciting weekend filled with great handball!
Ticket sales have already started. Make sure to sequre you seat!
Last season SG BBM Bietigheim was crowned the winner at the Energi Viborg EHF Finals in Viborg, Denmark. They earned their maiden international trophy in a strong 31:20 win against Viborg HK.
 Be sure to join us in Graz for another spectacular event in 2023!