Six unbeaten teams seek to confirm contender status
Round 4 of matches in the European League approaches on Tuesday, when group A leaders Montpellier will try to keep their record intact on a trip to Veszprém, who occupy bottom place. Göppingen will wear the favourite suit against Presov while the clash of the evening will take place in Switzerland, where Schaffhausen will host Benfica.
Jim Gottfridsson will return to the court for Flensburg facing his former side, Ystads IF, as the German powerhouse eyes its fourth win in a row in group B.
Nexe and Fraikin BM. Granollers will try to continue their unbeaten streak in group C, while Balatonfüred and Alpla Hard seek the first win of the season.
In group D, the two unbeaten top sides Füchse Berlin (against Aguas Santas) and Skandeborg-Aarhus (against Irun) both play at home and have the chance to increase the gap to the hunters, while Eurofarm Pelister aim for their second victory of the season but must be aware against improving HC Motor.
GROUP A
Kadetten Schaffhausen (SUI) vs SL Benfica (POR)
Tuesday 28 November, 18:45 CET, live on EHFTV
both sides are tied at the second place of the group with four points, two behind leaders Montpellier
this season, Schaffhausen have taken all their points away, after losing their only home game so far against Montpellier (28:30)
the two teams have never played against each other in European competition
Benfica's best scorer in the European League, Petar Djordjic, has netted 21 times, while Schaffhausen's Odinn Thor Rikhardsson has scored 19
last weekend in their domestic leagues, Schaffhausen lost in Zurich (28:30), while Benfica took the points in Belenenses (33:29)
Fejer B.A.L. Veszprém (HUN) vs Montpellier HB (FRA)
Tuesday 28 November, 18:45 CET, live on EHFTV
this game is the clash of the extremes in the group as Veszprém have yet to take a point while Montpellier have the maximum of six points
with 106 goals scored, Montpellier are the second-best offense of the competition, nine goals behind Füchse Berlin
on the other hand, Veszprém have conceded 118 goals in the first three rounds and have the least efficient attack in the competition
the two teams have never played against each other in European competitions
last weekend, Veszprém suffered their eighth consecutive loss in the Hungarian league, against Tatabanya (27:40). Montpellier, on the other hand, easily took the points in Créteil in the French league (32:25)
Frisch Auf Göppingen (GER) vs TATRAN Presov (SVK)
Tuesday 28 November, 18:45 CET, live on EHFTV
Göppingen suffered their first defeat of the season in the European League in Montpellier last week
while the German side has four points, Presov have yet to take any after three rounds
Göppingen announced last week that they had signed Swedish right-back Erik Persson for next season, to replace Jon Lindenchrone Andersen
Göppingen and Presov have never faced each other in European competitions
last weekend, Göppingen lost their fourth straight Bundesliga game against Bergischer HC (26:28), while Presov took the points in Kosice in the Slovak league (35:25)
GROUP B
FTC (HUN) vs TM Benidorm (ESP)
Tuesday 29 November, 17:00 CET, live on EHFTV
Benidorm are one of the seven teams that have not won a single game, conceding three losses in a row in the group phase of the EHF European League Men
influential centre back Mate Lekai will return to the court for FTC, after missing the last week with an injury
four teams have scored fewer goals than Benidorm's 86 goals in the first three matches of the group phase
only a single team in the group phase, fellow Hungarian side Fejer B.A.L-Veszprem, have conceded more goals in the first three matches than FTC's 110
FTC's only win in the competition came on their home court, where they are undefeated this season, after taking wins against Romanian sides Minaur Baia Mare and CSA Steaua Bucuresti in the preliminary rounds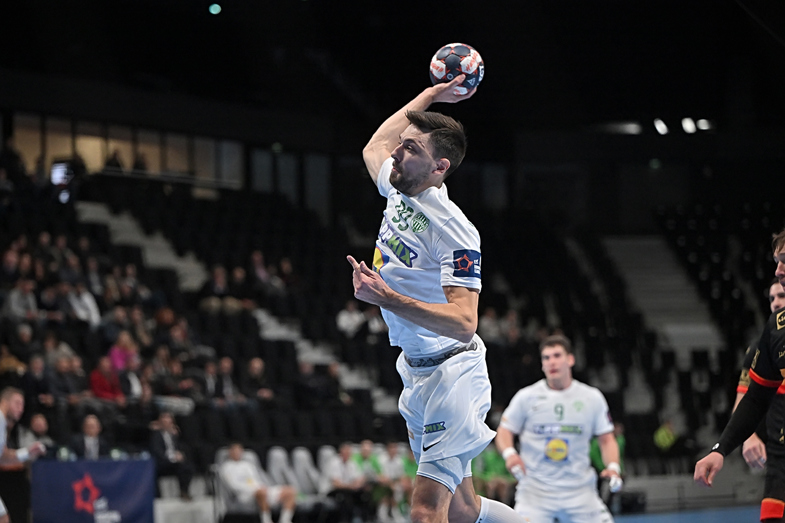 Ystads IF HF (SWE) vs SG Flensburg-Handewitt (GER)
Tuesday 29 November, 18:45 CET, live on EHFTV
only five teams have won all their first three matches in the group phase, with Flensburg being the only side in group B with a three-game winning run
influential centre back Jim Gottfridsson will return to Flensburg after an injury and will face his former side, where he played between 2011 and 2013, before signing for his current squad
the Swedish side broke a two-game losing streak in the previous match, 29:27 against Benidorm, their first win in the group phase of a European competition since the 2015/16 season
Flensburg are almost at full strength, with right back Magnus Rød also making his comeback after an injury
Ystad, who are taking part in European competition for the tenth season, have never played against a German opponent in their history
PAUC Handball (FRA) vs Valur (ISL)
Tuesday 29 November, 20:45 CET, live on EHFTV
only one team, Fuchse Berlin, scored more goals than Valur in the first three matches, as Iceland's champions have scored 107 times, or an average of 35.6 goals per game
both sides have won two of their first three games, with them tied on the second and third place in the standings, with four points each
Valur's right back Arnór Snær Óskarsson is one of the best scorers in the group phase of the EHF European League Men, boasting a 20-goal tally so far in three matches
the French side are coming in superb form to the game, winning three of the last four games they played, including a hard-fought 33:31 win against Nimes in the French league, where they sit in eighth place
PAUC have already more points, four, than they secured in the entire group phase last season, when they finished last
GROUP C
Skjern Handbold (DEN) vs Fraikin BM. Granollers (ESP)
Tuesday 29 November, 20:45 CET, live on EHFTV
Granollers won over Alpla Hard in round 3 and continued their perfect streak in EHF European League Men, while Skjern suffered a defeat from Nexe in round 1
Pol Valera Rovira is not only Granollers top scorer but also the competition's with 25 goals scored with 73,5% efficiency
The Danish club hope to bouce back from a 28:26 defeat in the domestic championship against Sønderjyske
Granollers are flying high in Spain, holding the second position after a 36:31 win over Cangas
this will be the first encounter between the teams
Alpla HC Hard (AUT) vs RK Nexe (CRO)
Tuesday 29 November, 20:45 CET, live on EHFTV
while Nexe have won all three matches in group C, Alpla Hard are still waiting on their first points
both teams have strong goalkeeper performances - Alpla Hard's Golub Doknic is third best goalkeeper by number of saves (37) at a 28.68% save efficiency, Dominik Kuzmanovic saved 31 times at a 37.35% save efficiency
JAGS Vöslau were the latest victim of Alpla Hard in the Austrian championship, Hard won by 36:32 and are currently second behind Krems
Nexe almost threw a surprise in the domestic championship, narrowly winning over Dubrava (31:30) after trailing through part of the match but remains at the top of their league
the two sides have never met before in European competitions
Sporting CP (POR) vs Balatonfüred KSE (HUN)
Tuesday 29 November, 20:45 CET, live on EHFTV
after an opening win at the start of the season, Sporting have two consecutive defeats in the competition, on the other side Balatonfüred still dream about their first points of this season
the Hungarian club travels to Portugal in search of momentum after suffering with injuries in recent weeks
Sporting drew with Porto (29:29) in a crucial league match and remain the only undefeated team in the Portuguese championship
Balatonfüred still have the least effective attack in the competition, scoring only 76 goals in three round with a 53.9% attack efficiency
GROUP D
HC Motor (UKR) vs HC Eurofarm Pelister (MKD)
Tuesday 29 November, 18:45 CET, live on EHFTV
both sides had lost their matches in round 3: HC Motor at Irun, and Eurofarm Pelister at home against Berlin
while the visitors have already two points on their account from the away win at Aguas Santas, the Ukrainian champions still wait for their first point - but were close to it last week, when they had been ahead at Irun until the 40th minute
with 21 goals in three matches, Motor's Ihor Turchenko is fourth best scorer of the competition
Motor have won only two of 13 matches in second German league, and lost their last match 26:30 against N-Lübbecke, while Eurofarm Pelister top their group in the Macedonian league after a 38:20 against Junior KV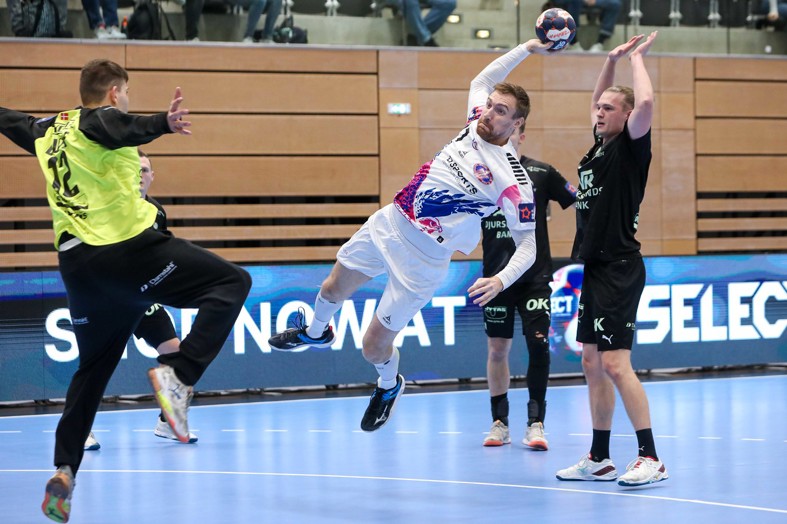 Skanderborg-Aarhus (DEN) vs Bidasoa Irun (ESP)
Tuesday 29 November, 18:45 CET, live on EHFTV
the hosts are the surprise pack of this European League season, being EC debutants, they won all three previous group matches, all away, and now have their first home match
Bidasoa Irun have four points on their account, winning the home matches against HC Motor and Aguas Santas, but lost their only away match at Berlin
Skanderborg's Thomas Sommer Arnoldsen is second best European League scorer with 23 goals, just ahead of his teammate Hakun West Av Teigun (20)
with 82 goals conceded, Irun have the best defence of all 24 participants
Bidasoa lost their last match in Spanish league 30:25 against Cuenca and rank seventh, while Skanderborg-Aarhus won at CL participant Aalborg 31:24 in the Danish league, but remain seventh as well
Füchse Berlin (GER) vs Aguas Santas Milaneza (POR)
Tuesday 29 November, 20:45 CET, live on EHFTV
Füchse Berlin have won all three group matches to date, while EC debutants Aguas Santas still wait for their first point.
in Round 3, Füchse scored their goal record by a 43:34 victory at Eurofarm Pelister, Aguas Santas lost their home match against Skanderborg-Aarhus
Milos Vujovic has scored 20 goals to lead Füchse's scorers, while Miguel Antonio Aires netted 34 times for the Portuguese side, when you include qualification rounds
Berlin scored 115 goals in three matches, the most of all 24 teams
Berlin remain on top of German league after winning the top match at Rhein-Neckar Löwen 34:32, Aguas Santas beat Viseu 26:23 to rank fourth in Portugal