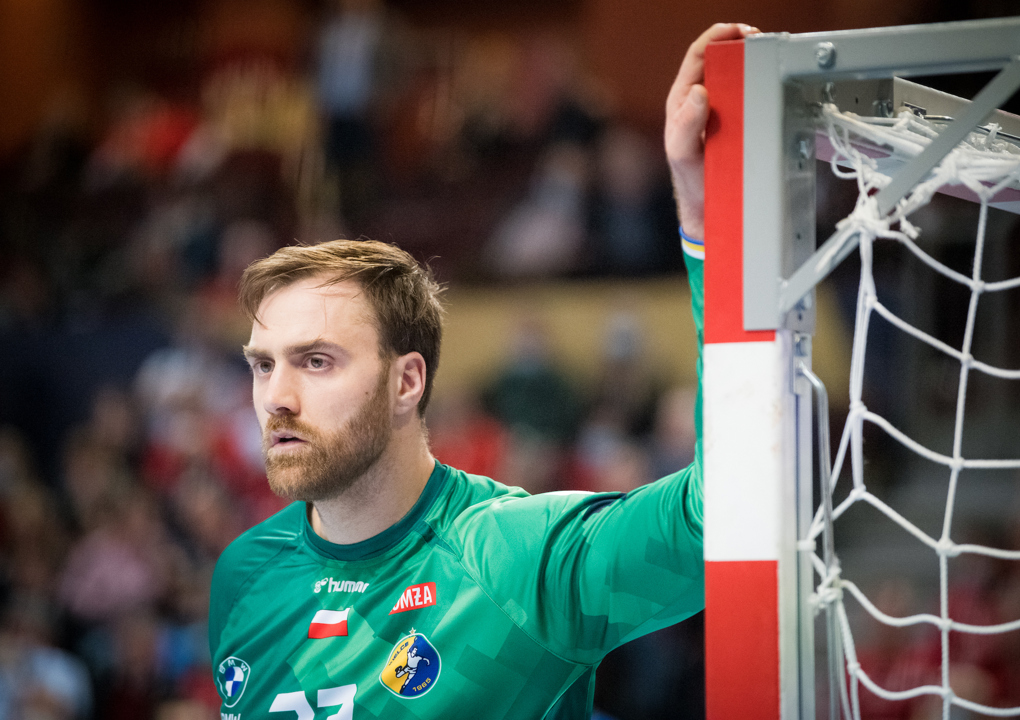 Wolff wary of second leg danger
Lomza Vive Kielce took a big step towards the EHF FINAL4 2022 last week with a 31:28 victory away to Montpellier but that cushion means very little to club captain Andreas Wolff.
"For me the difference of three goals actually doesn't matter as three goals are nothing in handball. If we start weak, we can be like 0:3 down immediately and the whole advantage is gone.
"We need to keep our mentality to be focused on winning the game, not on losing by two or something similarly stupid."
Strong words from the German goalkeeper and understandably so when you consider Kielce's recent history, most notably in last season's play-offs against HBC Nantes.
On that occasion, Kielce let a first-leg lead slip at home, losing 34:31 and crashing out of the competition early. Wolff recorded five saves from 31 shots on goal in a game that has not been easy to get over.
"The game against Nantes from past season has been in my head all the time. I do not want to repeat what happened then and I want to reach the FINAL4. I want to play well in the upcoming match and help the team as much as I can."

One of the world's best at home
The 31-year-old produced some moments of goalkeeping brilliance in the quarter-final first-leg victory in France. However, he was outperformed in the head-to-head battle with Marin Sego, who made 14 saves to Wolff's 9, which highlights just how dominant Kielce were in other areas of the court.
"Marin was better than us in Montpellier, but now we are playing at home. I hope that in Kielce, with our fans we will be better. In our arena, with our fans, we are one of the best teams in the world. The fans always help and let us achieve more."
Kielce's home record has been remarkable this season, winning every EHF Champions League game in front of their passionate supporters.
Recent history has been very kind to Montpellier in the Polish city, however, as they have won four of their five away matches in Kielce - their only defeat came in a group phase game in 2015.
Wolff's focus is fully on how to end that run and ensure there is no second leg disaster on Wednesday.
"I need to save one or two of Descat's shots, this is the first step. On top of that, we can play a bit better in attack and we can block a ball. That would give us together five goals. If we all do our jobs well, we have chances to win the game."
If Wolff and his teammates can do as prescribed and overcome the 2018 champions, they will book a ticket to the EHF FINAL4 for the first time since 2019. The second leg clash between Kielce Montpellier takes place on Wednesday 18 May at 20:45 CEST, live on EHFTV.