EHF Champions League
Barça's streak put to the test by Nantes
Barça start their next attempt to win another EHF Champions League title against HBC Nantes in the second semi-final at the EHF FINAL4 on Saturday, less than six months after the Spanish side came up short in the final of the 2020 edition.
Barça are the only team of the four contenders in Cologne this weekend who have won the Champions League before.
However, Nantes are more than dangerous outsiders, having been to the final in 2018 and coming off a strong campaign that saw them beat the likes of Kiel, Kielce and Veszprém.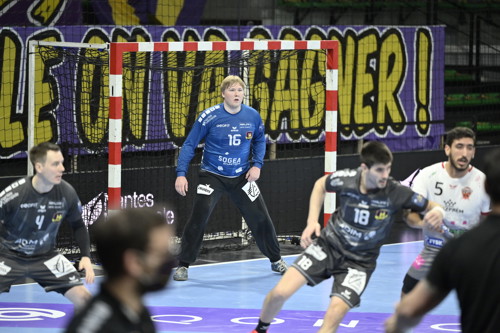 SECOND SEMI-FINAL
Barça (ESP) vs HBC Nantes (FRA)
Saturday 12 June, 18:00 CEST, live on EHFTV
Barça arrive in Cologne for the EHF FINAL4 for the ninth time, while Nantes take part for the second time – after reaching the final in 2018
Barça have won the Champions League a record eight times, Nantes are seeking their first European trophy
winning all their 18 matches so far this season, Barça set a record coming into the EHF FINAL4
Barça finished first in group B and easily defeated Elverum and Meshkov Brest in the knockout rounds
Nantes ranked fifth in the same group before getting impressive wins over Kielce in the play-offs and Veszprém in the quarter-final
in their group phase duels, Barça triumphed twice - 35:27 in Nantes and 30:29 in at home
the head-to-head stats favour Barça, who have won five of six previous matches against Nantes in the EHF Champions League
only one goal separates both team's best scorer: Nantes' Valero Rivera has scored 86 times, Barça's Dika Mem 85
Barça have already collected two trophies this season: the Spanish league and cup; Nantes have finished the French league in third place
Nantes' players Valero Rivera, Adria Figueras, Kiril Lazarov, David Balaguer and Eduardo Gurbindo all played for Barça in recent years
this weekend Raul Entrerrios, Cédric Sorhaindo, Kevin Møller and Jure Dolenec play their last game for Barça, while coach Xavi Pascual will also leave in the off-season